Tinyguycustoms - Bella Shrunk and At Her Mercy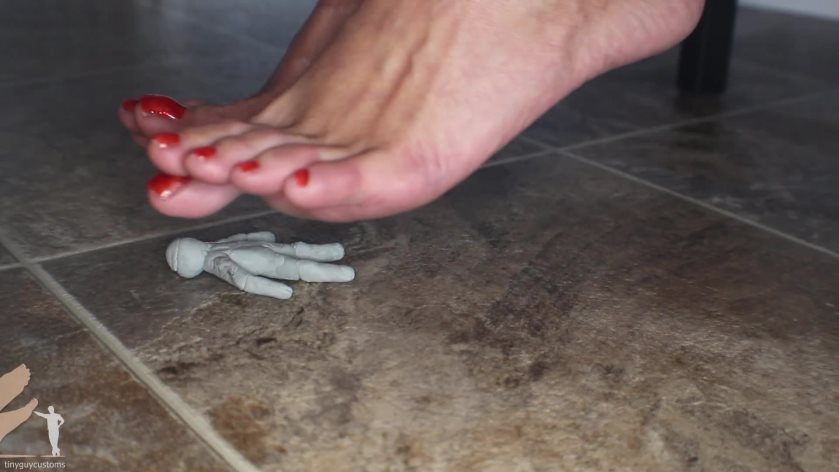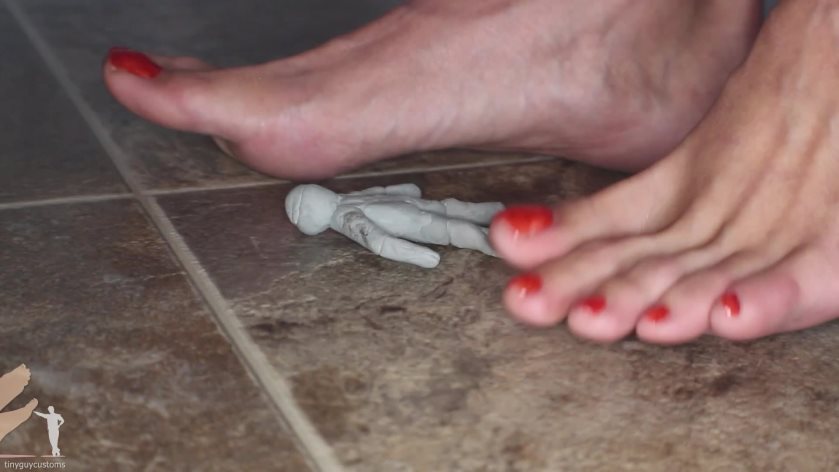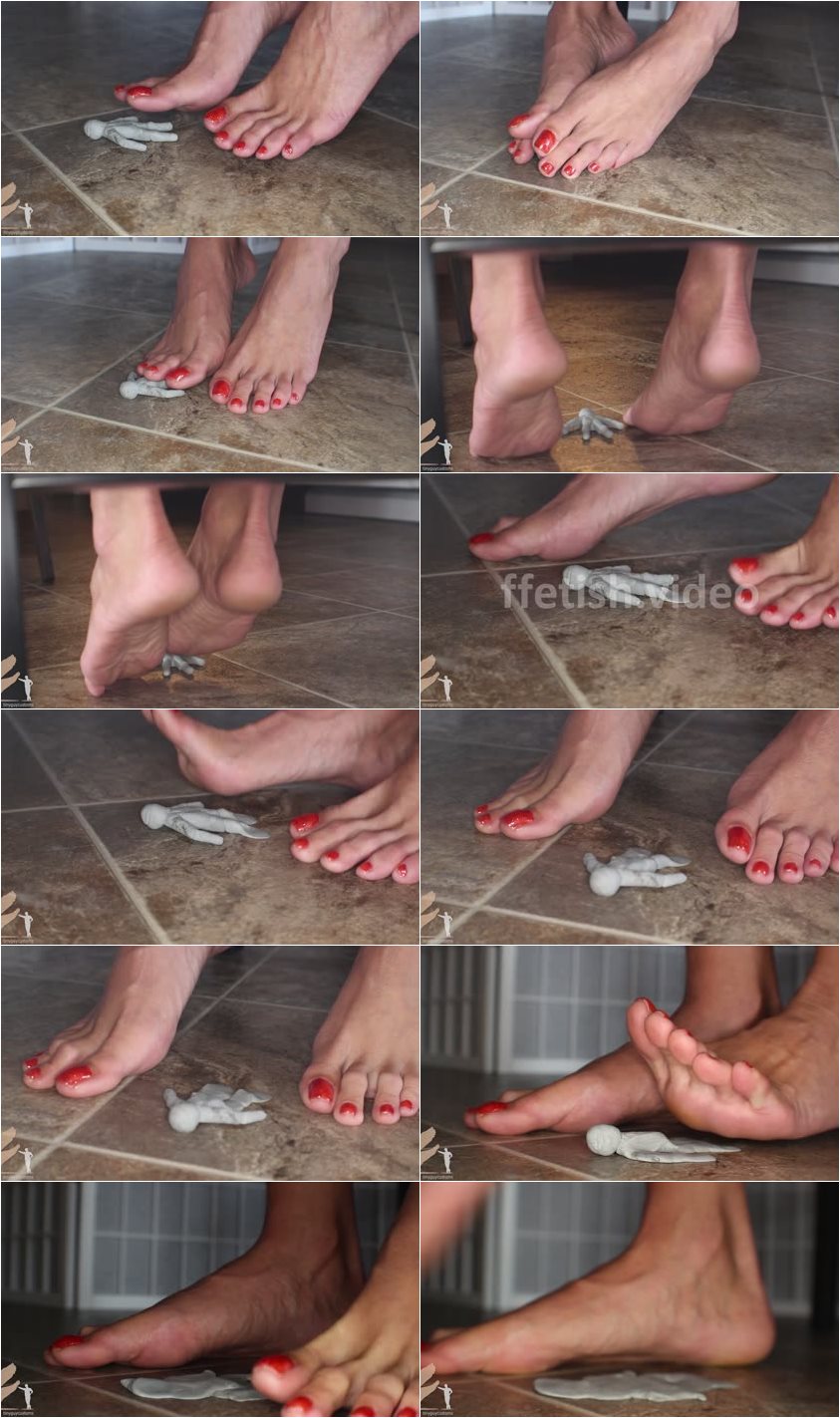 Description:

Bella found another tiny little man in her kitchen and boy is he unlucky. She has no patience for tiny people roaming around her home and now he'll never escape. Bella has special plans for any tinies that she comes across and they are not very nice.

She places him on the floor and sits down above him on a chair. She takes her time teasing him and watching him squirm beneath her. What a sad excuse for a man. He's barely even as big as her own big toe. She compares him to her toes and feet and he realizes her pinky toe is even stronger than he is.

Eventually she gets bored with the teasing and pushes down on his tiny foot. The pressure is too much and his body gives way. She might as well be a skyscraper on top of him. With all her weight she pushes listening and laughing at the tiny little noises he makes. All he can hope for now is that she gets bored and ends him quickly...

This video show multiple views of Bella's feet and toes interacting with a tiny clay man. It has ominous background music and sound effects.

This was a custom video.