Filth Fetish Studios - How Do Our Feet Smell - Mistress Corinne And Princess Kitti (HD1080p)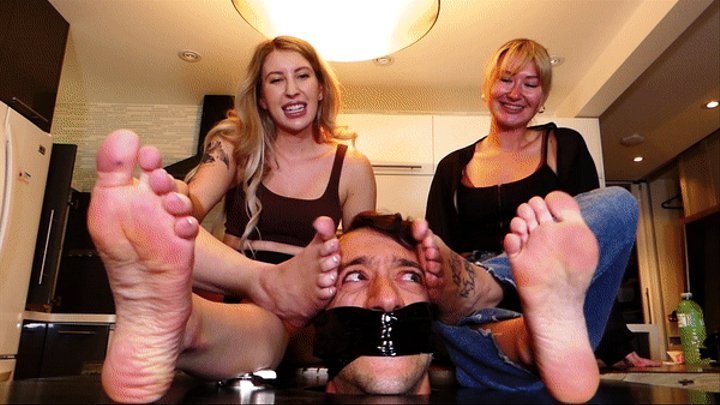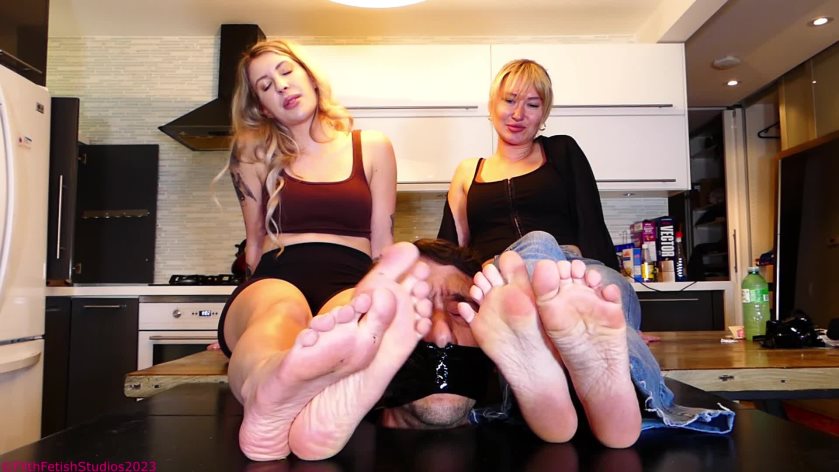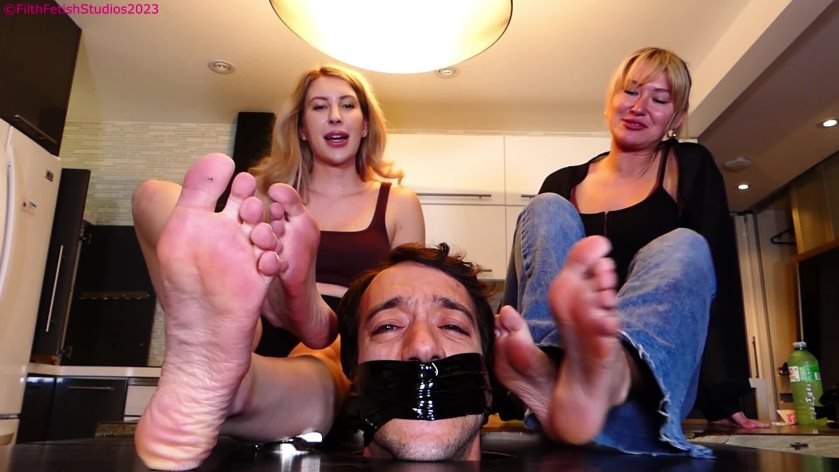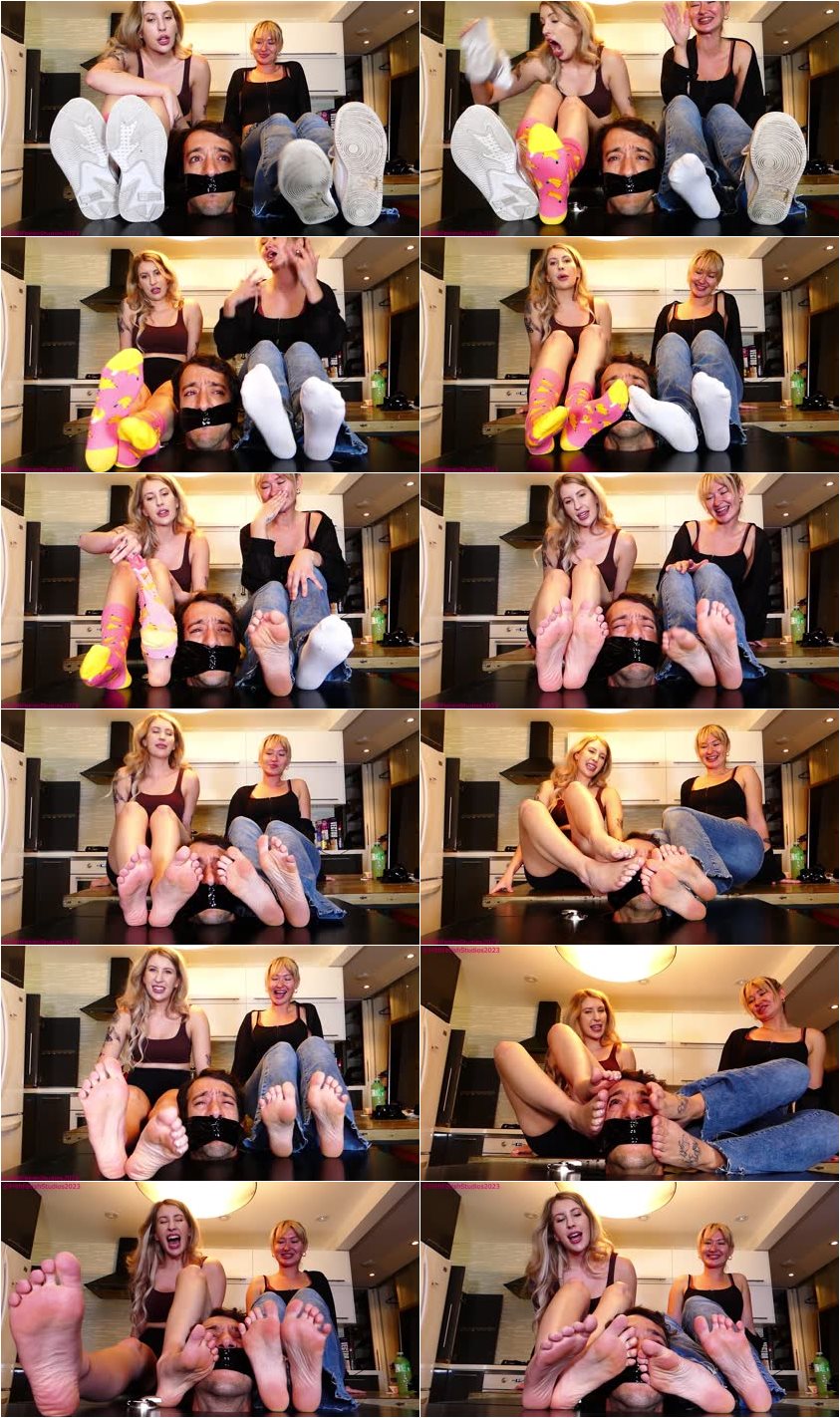 Description:

Corinne and Kitti spent the WHOLE DAY SHOPPING, walking around the mall and spending all of their slaves money! Their feet got SO STINKY walking around all day in their shoes, so they decided this would be the perfect time to test out some of the new furniture they ordered! Corinne And Kitti lock the slave in a table with his head poking through the center and then rest their legs and shoes on top of it around his head! Corinne knows he is going to complain and try avoiding the ODOR OF THEIR FEET so she TAPES HIS MOUTH CLOSED! As soon as his mouth is sealed shut, Corinne and Kitti both PULL OF THEIR SHOES revealing their WELL WORN AND STINKY SOCKS! The slave chokes on the odor as they rub their socked soles over his nose, rest their feet on his head, and HUMILIATE HIM as he suffers under they stinky socks!

One by one they PULL OFF THEIR SOCKS showing off their CUTE STINKY BARE FEET to the camera as the slave continues breathing in the odor! They cup the STINKY SOCKS in their hands and cover the slaves nose with them making him take all the smell in! The girls even SANDWHICH THE SLAVES FACE between their STINKY SWEATY FEET! You can see from the reaction on the slaves face how stinky the girls feet are! They rub their toes over his poor nose as he cries into his muffled gag, but he is not going anywhere, not for a long time!