Madam President Cleo - Jerk off & Findom addicted SIMP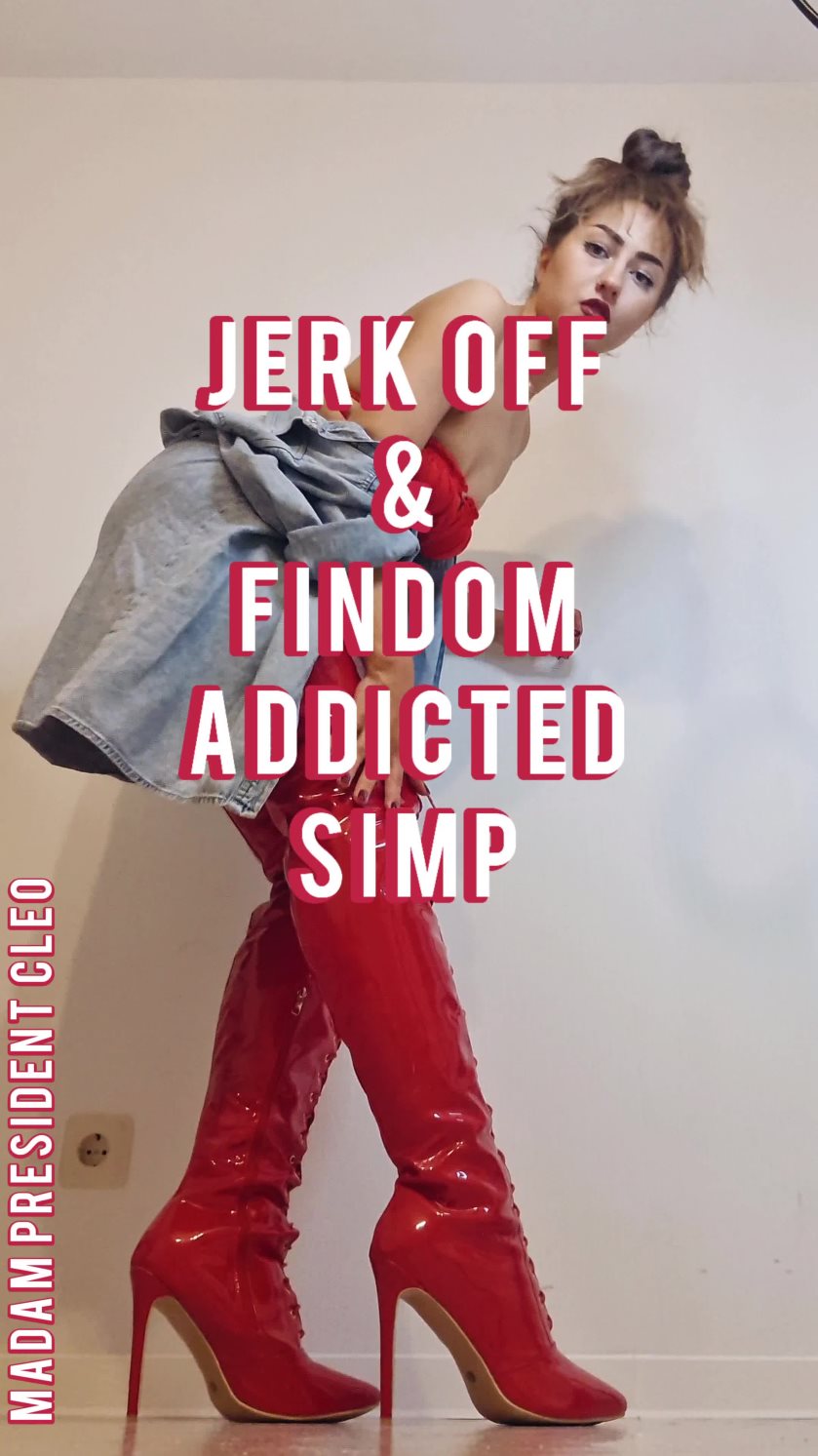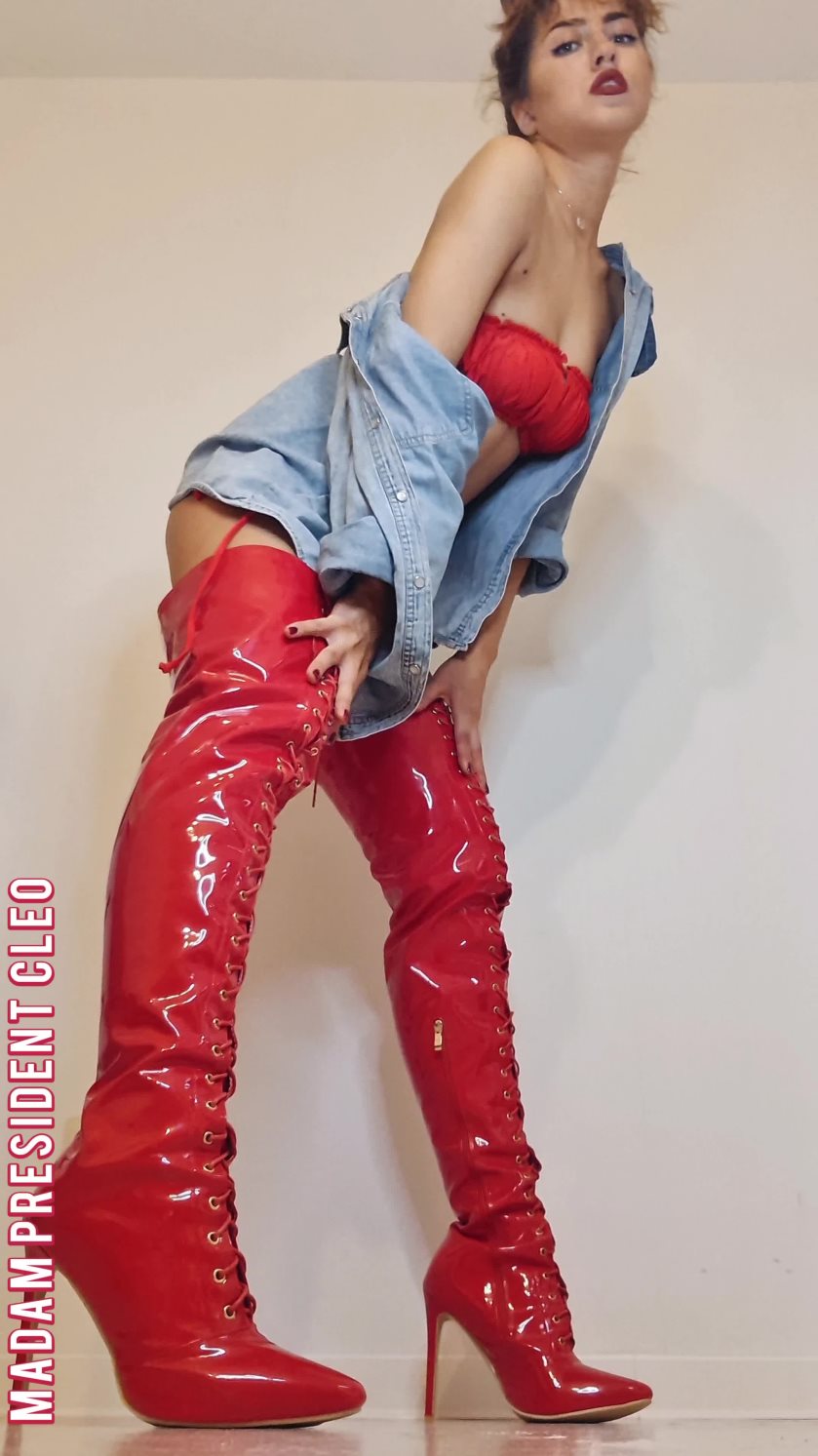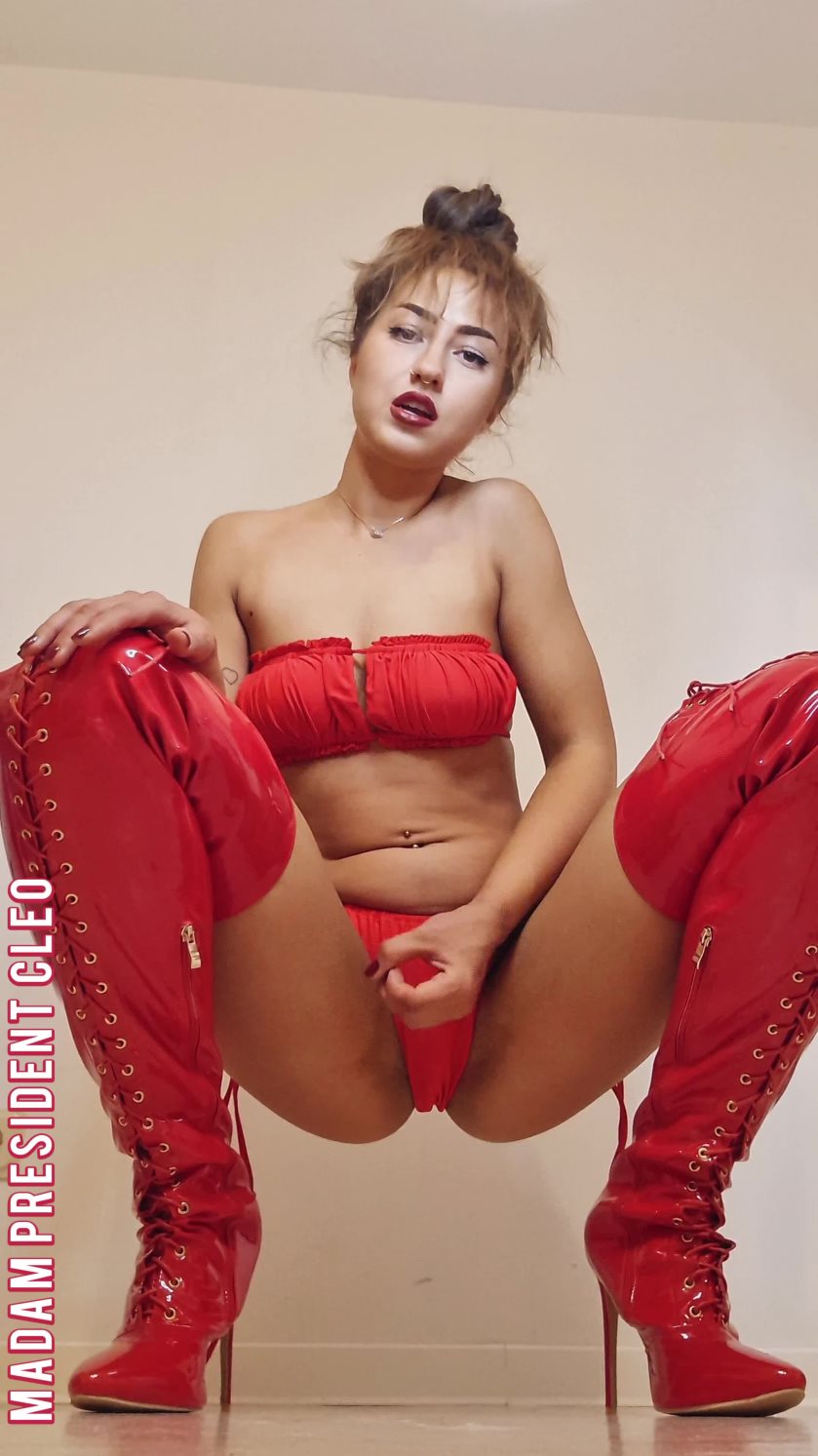 Description:

What is going on with your brain when I'm spitting on you multiple times?

Seeing me in this red hot bikini makes you weak as fuck. And my shiny red otkboots makes your tiny dick twitch.

You can't keep your eyes off my ass? Then you better pay me bitch boy.

I want you to wank that little dick without a pause.

I am the only reason your dick gets hard.

You're getting so horny when I move my ass like that. Pathetic!

Without me, you wouldn't have a reason to go to work or to live for.

Now pay for shopping loser. You love to see how I spend your money.