Madam President Cleo - DROWN IN MY SPIT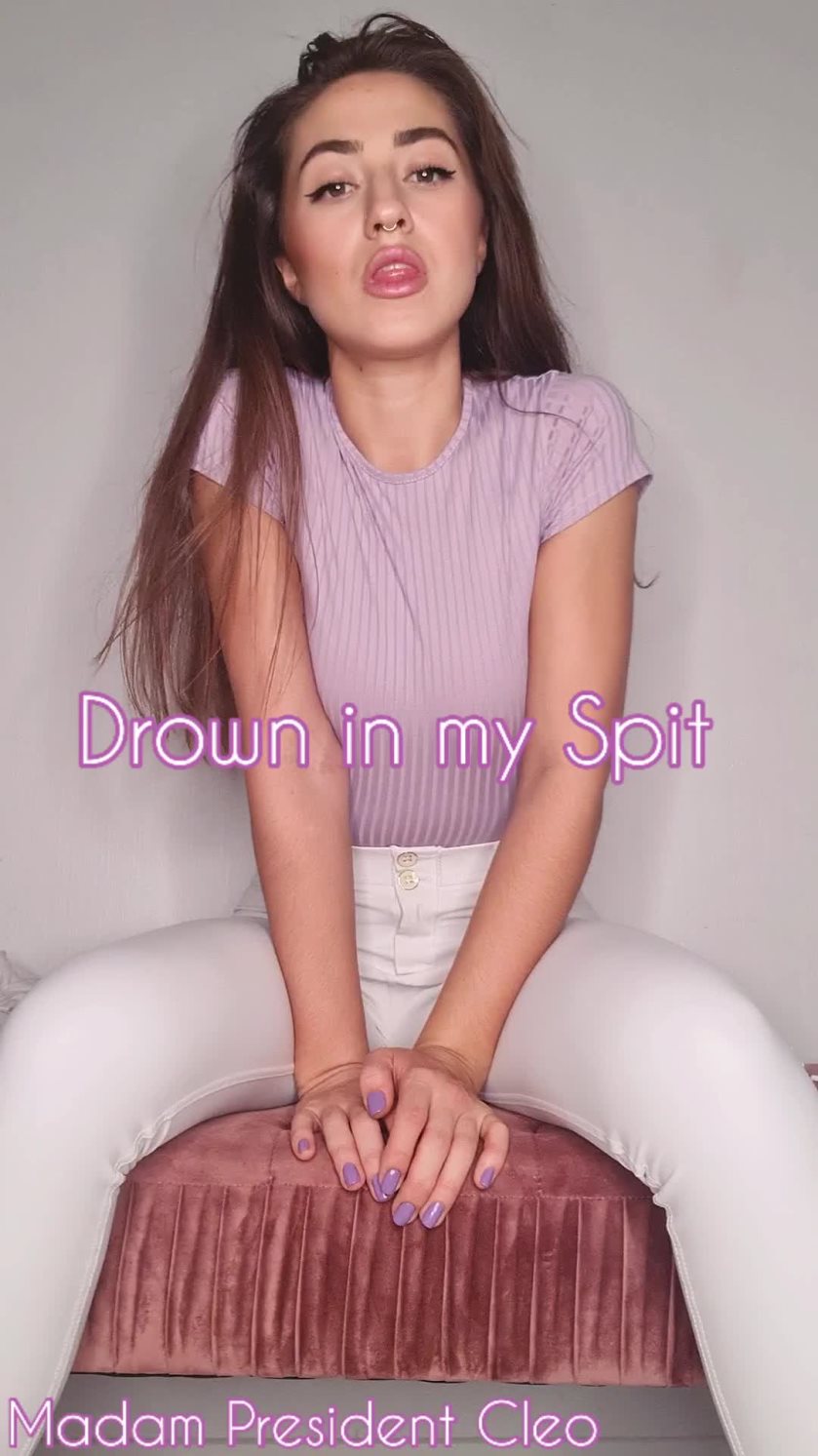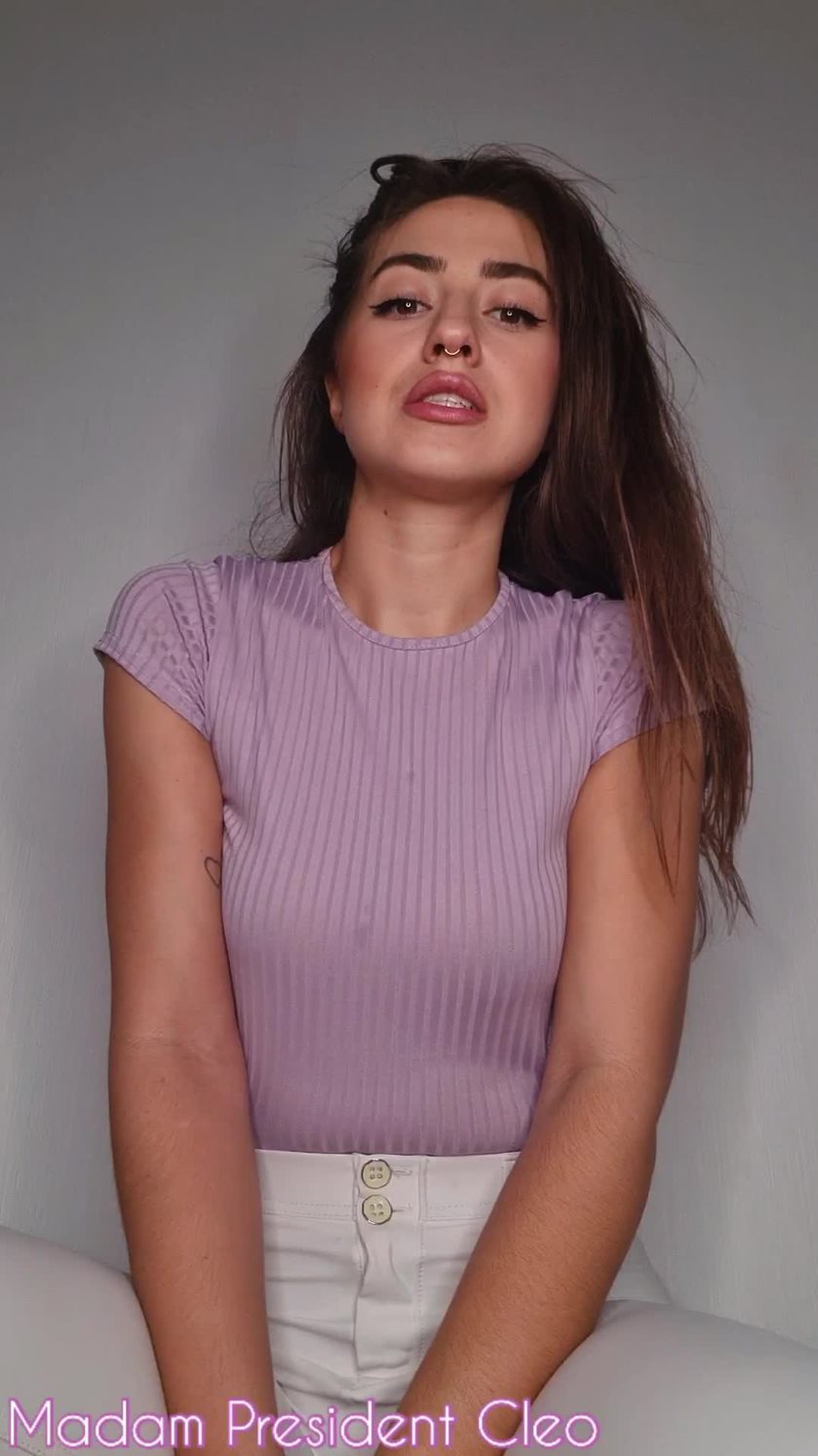 Description:

This is the most amazing Spit Video of me. I'm putting you into your right place to my feet and you beg for my thick spit.

I'm giving you more spitshots then you ever got from me.

I spit right into your mouth, on the floor and I cover my feet in spit. And you have to clean it all.

Be a good boy, but don't think you're allowed to touch your dick.

At the end you get a spit facial and have to leave like that.