Mistress Gaia - MISTRESS GAIA - **** NEWBIE WITH SMELLY SOCKS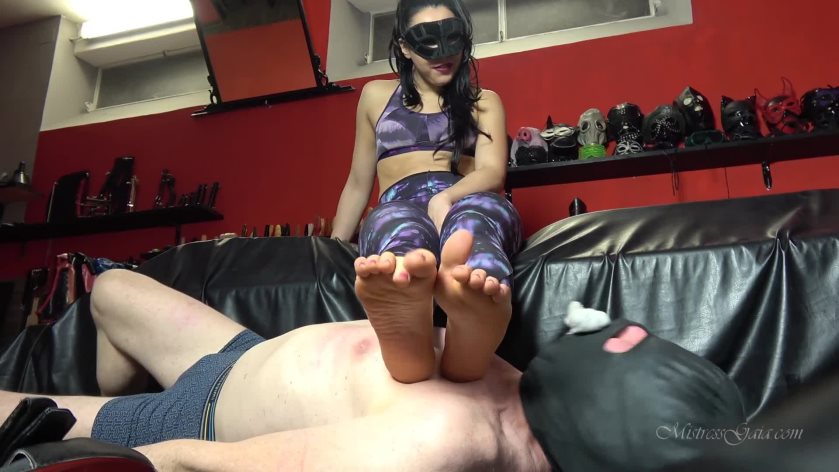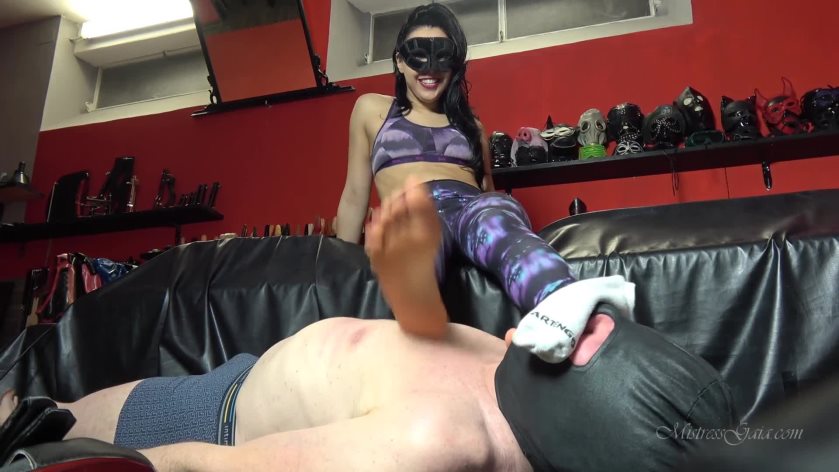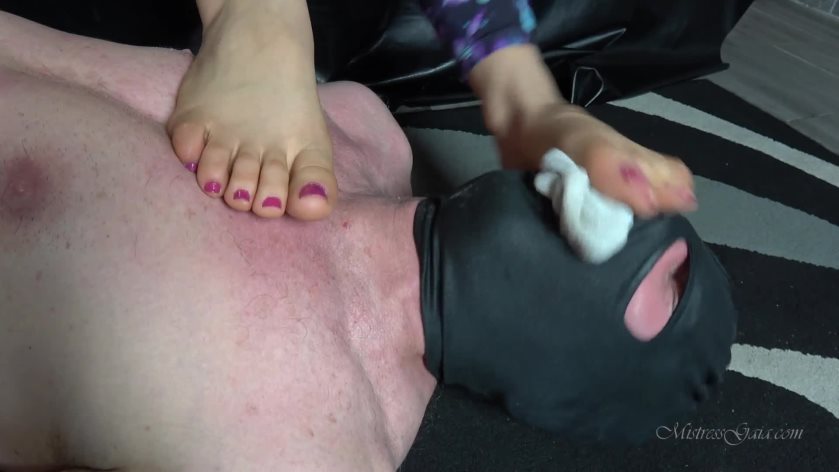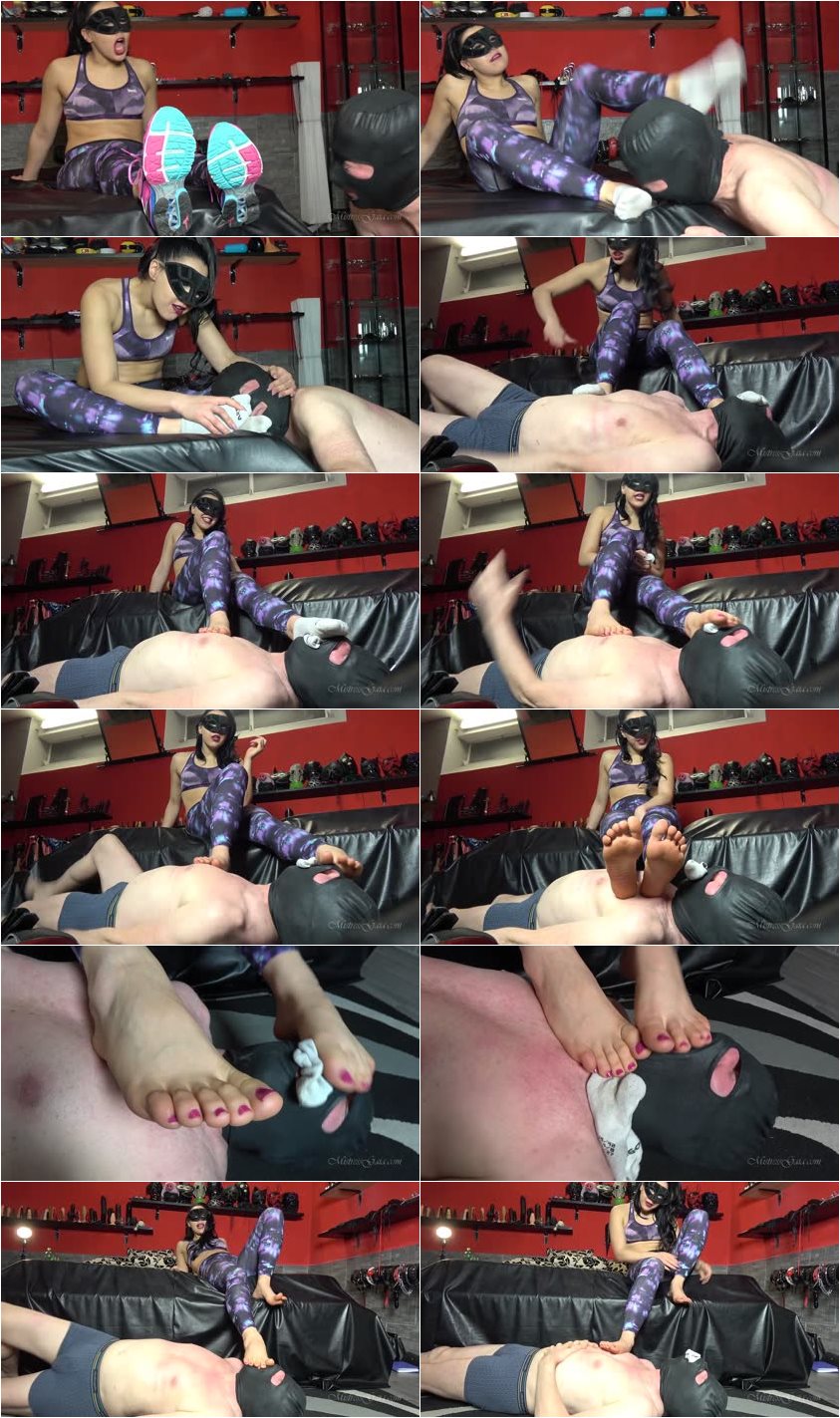 Description:

CUSTOM REQUEST - Finally you come home after a long and intense workout at the gym. It's time to have fun with your personal slave. Your feet are very sweaty and smelly and since you are sadistic and cruel, you have chosen a non-fetishist slave. It's fun for you to see your slave disgusted at the idea of having to smell, lick, and kiss your sweaty feet. As soon as you return home you order him to come and kneel in front of you. You start teasing him laughing sadistically and explaining to him that soon he would have to smell your sweaty and smelly feet. He starts to beg you almost crying, praying to avoid this humiliation because it makes him too disgusted.and ashamed. You give him some slaps, and cruely tell him that you don't give a fuck!! and you want to have a lot of fun. You take off your shoes and get him to start sniffing your sweaty socks. He complains and begs you to stop, but you just you laugh in his face. You then get him to lie on the floor beneath your feet, as you take off your socks. He keeps complaining about the smell, and you start to get very angry. So you slap him and continue to Coerce him to sniff your beautiful feet. After a while of niffing your bare feet, the slave asks for mercy because they stink too much. He tries to be sneaky, and breathe with his mouth. Unfortunately for him, you quickly realize what he's up to, and you stuff your sweaty sock into his mouth. As his muffled complaints are ignored, you give him some foot slaps, and finish him off by getting him to lick your beautiful feet before finally leaving him to **** on your smelly socks...

ITALIAN

RICHIESTA PERSONALIZZATA - Finalmente torni a casa dopo un lungo ed intenso allenamento in palestra. Indossi delle scarpe da ginnastica (da ragazza) con all'interno dei fantasmini corti, sottili, umidi e impregnati di sudore. E' il momento di divertirti con il tuo schiavetto personale. I tuoi piedi sono molto molto molto sudati e puzzolenti e siccome sei molto sadica e crudele ti sei scelta uno schiavo non feticista. Che gusto c'' nel farsi adorare i piedi da uno che gode nel farlo ? A te diverte da impazzire vedere il tuo schiavo schifato alla sola idea di doverli annusare, leccare, baciare e massaggiare. Cos' appena rientri in casa, ti dirigi verso di lui e inizi a prenderlo in giro, ridendo sadicamente e spiegandogli con tono arrogante e da stronza, che da li a poco avrebbe dovuto annusare i tuoi piedi sudati e puzzolenti. Lui inizia a supplicarti, quasi piangendo, pregandoti in ginocchio di evitargli questa umiliazione, perch' gli fa troppo schifo, tu ovviamente gli dai qualche schiaffone e in modo crudele gli comunichi che non te ne frega un cazzo e che proprio perch' gli fa schifo farlo a te diverte molto. Ti siedi sul divano con lui in ginocchiato davanti a te, e ti fai togliere le scarpe iniziaindo a fargli annusare per circa 1 min i piedi con i calzini sudati (in tutto questo lui si lamenta e ti supplica di smettere mentre tu gli ridi in faccia, e lo prendi per il culo fregandotene completamente), dopo di ch' lo fai stendere per terra sotto ai tuoi piedi mentre sei seduta, ti togli i calzini e via con i piedi nudi... lui continua a lamentarsi molto di pi' per la puzza che emanano a tal punto da non riuscire quasi ad annusarli e tu inizi ad incazzarti (vola qualche schiaffo, e continui ad obbligarlo ad annusare a pieni polmoni, mentre ridi e lo sfotti). Dopo un po' che annusa i tuoi piedi nudi e si lamenta quasi piacendo chiedendoti piet' perch' puzzano troppo, lo schiavetto decide di fare il furbetto provando a respirare con la bocca, ma sfortunatamente per lui te ne accorgi subito e ti incazzi da morire come tu sai fare, quindi (gli infili tutto il tuo calzino sudato in bocca e continui a fargli annusare i piedi, in modo che lui non possa piu' respirare con la bocca). lui continua a lamentarsi tantissimo facendo facce schifate e cercando di spostare la faccia dai tuoi piedi ma tu continui a divertirti senza alcuna pieta' e dargli anche qualche schiaffone quando cerca di spostarsi con il naso (E lo tieni fermo anche per i capelli) Verso l'ultimo minuto, il video si conclude con una bella leccata di piedi accompagnati sempre da lamenti e tue risate. Il tutto il più reale possinile.. sei mitica nei video, ti adoro!!