Mistress Gaia - MISTRESS GAIA - FILTHY SOCK SNIFFER - HD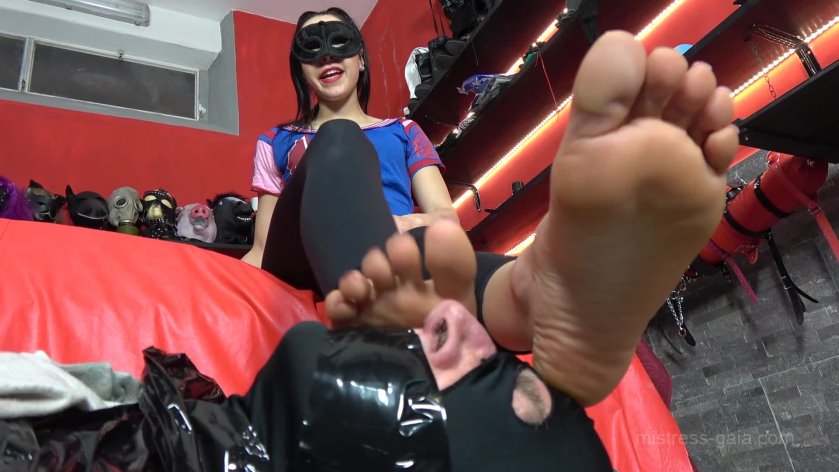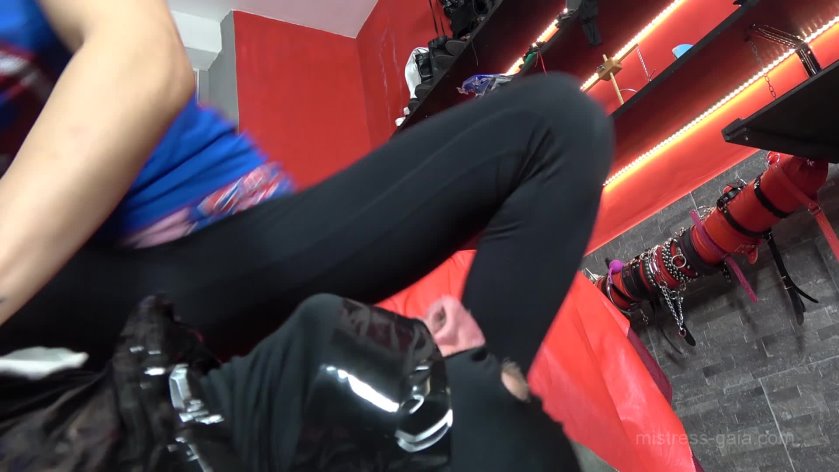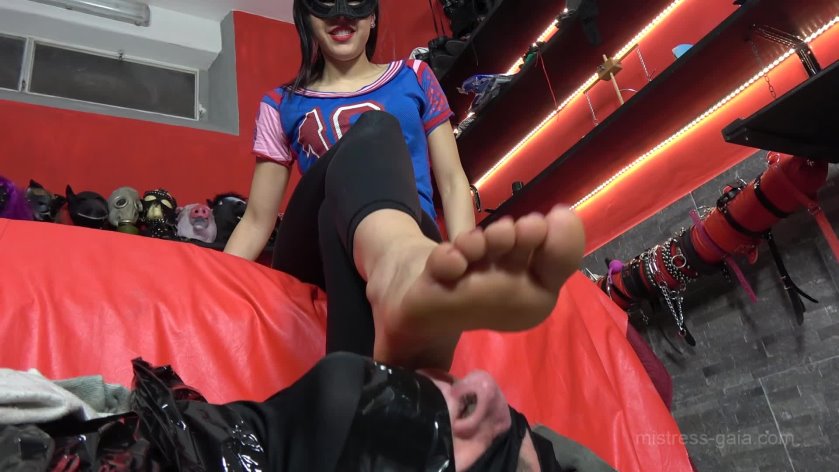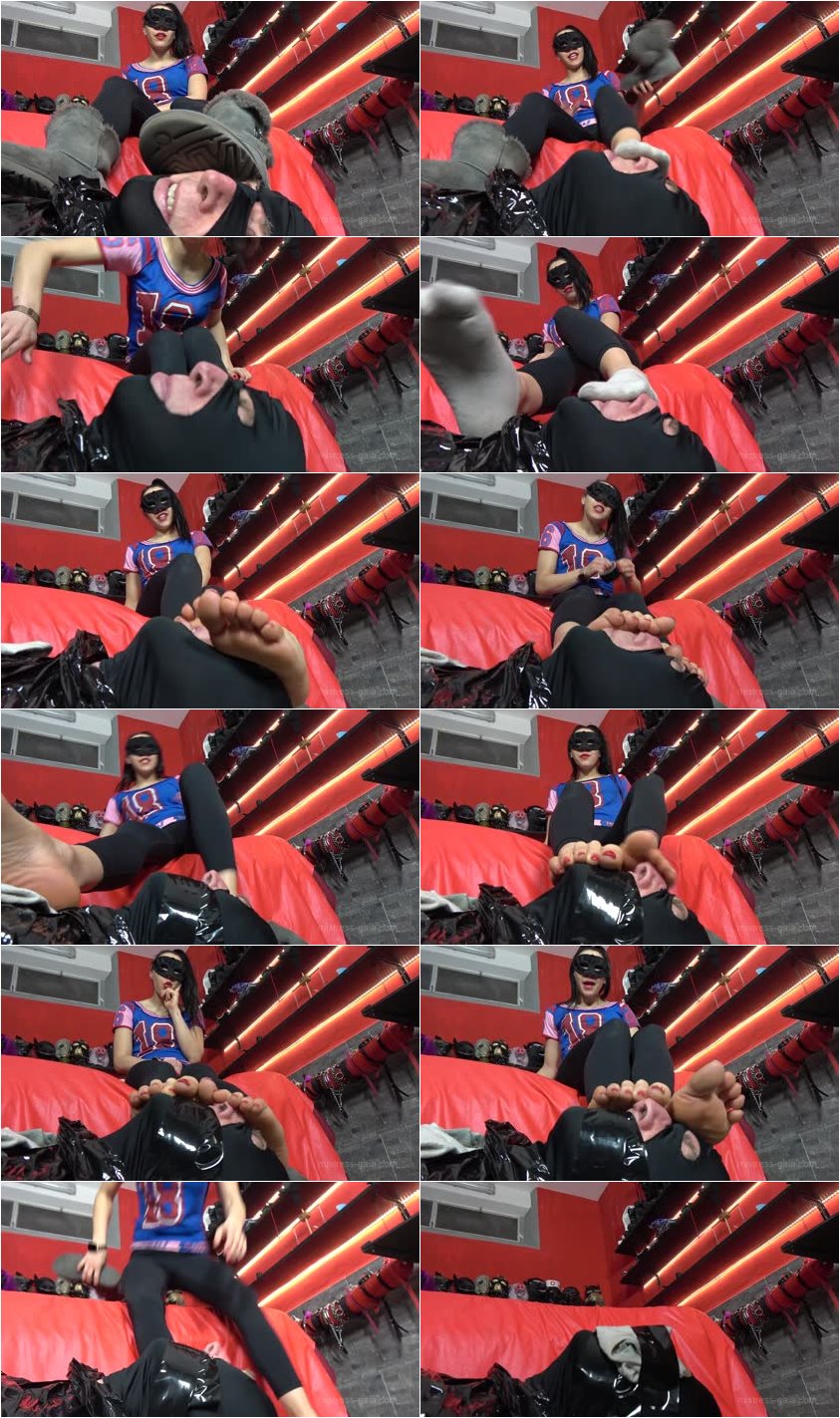 Description:

ITALIAN SPEAKING

CUSTOM REQUEST - I would like a video of severe foot worship. You have your slave on the floor mummified in one of your "black sacks" and since you know how much sweaty and smelling feet sucks to him, you have seen fit to make him suffer. You have just returned home after a long day and you are wearing UGG BOOTS with ghost socks inside. You start the video by warning him that your feet are soaked in sweat and that they are extremely smelly, and that he will have to smell them for good. Obviously he complains and begs you not to let him do it, but you laugh at him and you do not care and you even slap him. After about 2 minutes of video you take off your shoes, and start banging your feet under his nose while he always continues to complain and make disgusted faces, After a while you also take off your socks and keep making him smell them with extreme severity while laughing, teasing him. Even giving him a few slaps while he whimpers, and has a hard time putting up with the stench of your feet. At some point you also decide to tape up his mouth, to make sure he only breathes through his nose. Towards the end of the video, you also make him lick them. At this point he will be even more disgusted and humiliated by you, as he intensely dislikes the sweaty feet…

ITALIAN

Vorrei un video reale di adorazione piedi forzata. Hai il tuo schiavo a terra mummificato dentro uno dei tuoi "sacchi neri" e siccome sai bene quanto a lui facciano schifo i piedi sudati e odorosi hai pensato bene di farlo soffrire. Sei appena tornata a casa dopo una lunga giornata e indossi delle UGG BOOTS con all'interno dei calzini fantasmini (se non gli hai vanno bene anche degli stivali) Inizi il video avvisandolo di come i tuoi piedi sono impregnati di sudore e che sono estremamente puzzolenti e che dovrà annusarli per bene. Ovviamente lui si lamenta e ti supplica di non farglielo fare ma tu lo deridi e te ne freghi altamente, anzi lo prendi pure a schiaffi. Dopo 2 min circa di video ti sfili le scarpe e inizi a sbattergli i piedi sotto al naso mentre lui continua sempre a lamentarsi e a fare facce schifate e dopo pochissimo ti levi anche le calze e continui a farglieli annusare con estrema crudeltà ridendo, prendendolo in giro e dandogli anche qualche schiaffo mentre lui piagnucola e fa molta fatica a sopportare la puzza dei tuoi piedi. Ad un certo punto decidi anche di mettergli il nastro adesivo per assicurarti che respiri bene dal naso... Verso la fine del video, tipo gli ultimi 2 minuti glieli fai anche leccare e a questo punto lui sarà ancora più schifato e umiliato da te... ODIA TROPPO I PIEDI....