Bratty Foot Girls - Left Alone With My Evil Step-Sister - VR 360 HD 1080p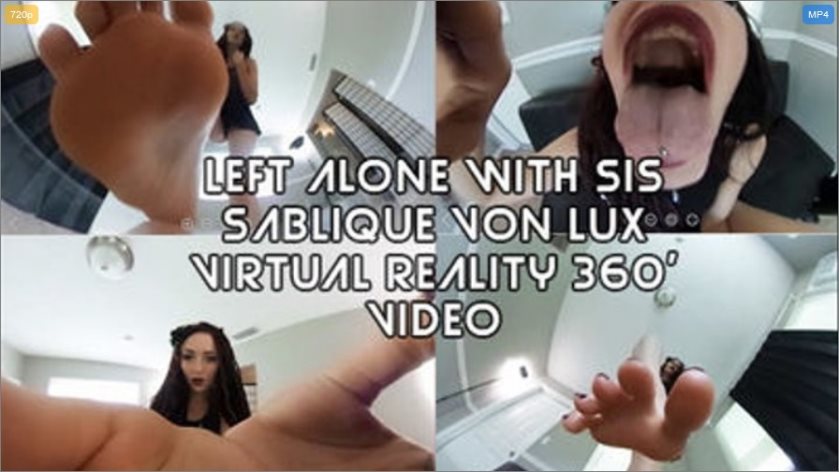 Description:

**This is a VR 360 clip to be viewed with Ricoh Theta Software or a VR headset**You've been left alone for the weekend with your 6'1 amazon step-sister Sablique and you know you're in trouble now. She somehow slipped some shrinking powder into your drink and you've been shrunken to a tiny size. You thought you could hide from her but she finds you soon after walking into the room. You picks you up to inspect you at your tiny size and tells you that you will have to do whatever she wants a your mini size. She humiliates you under her gigantic sweaty size 10 feet which look eve more enormous at your new size. She laughs as you shake and quiver at her mercy. She makes you worship them and rub them for her. SHe stands over you lowering her foot onto you making you feel your giant sisters massive sole slowly crush the life from you. Maybe she should taste you? She knows oyu rarely shower and thinks that's kinda nasty. No you're better off on the floor at her feet where you belong.

Starring: Sablique Von Lux

Clip Features: VER 360, Giantess, Shrinking fetish, Foot domination, Mouth fetish, Crush, Soles.