SilverCherrys GIRL FEET CLIPS - The Tennis Pro's Big Feet Get Some Love - 1080 HD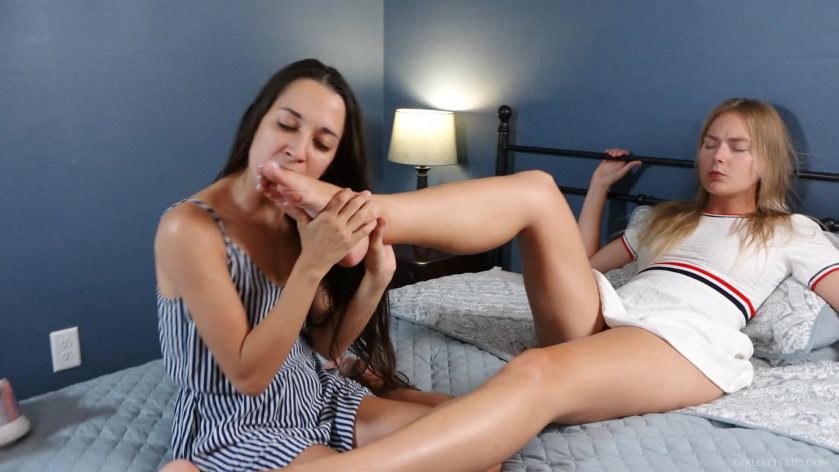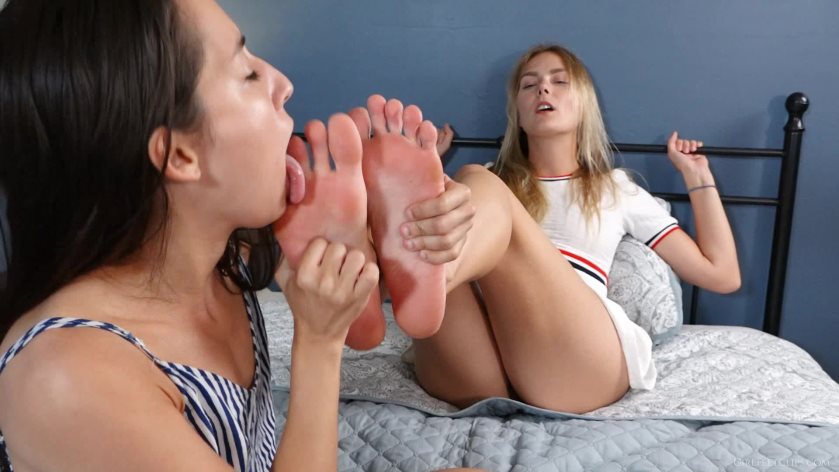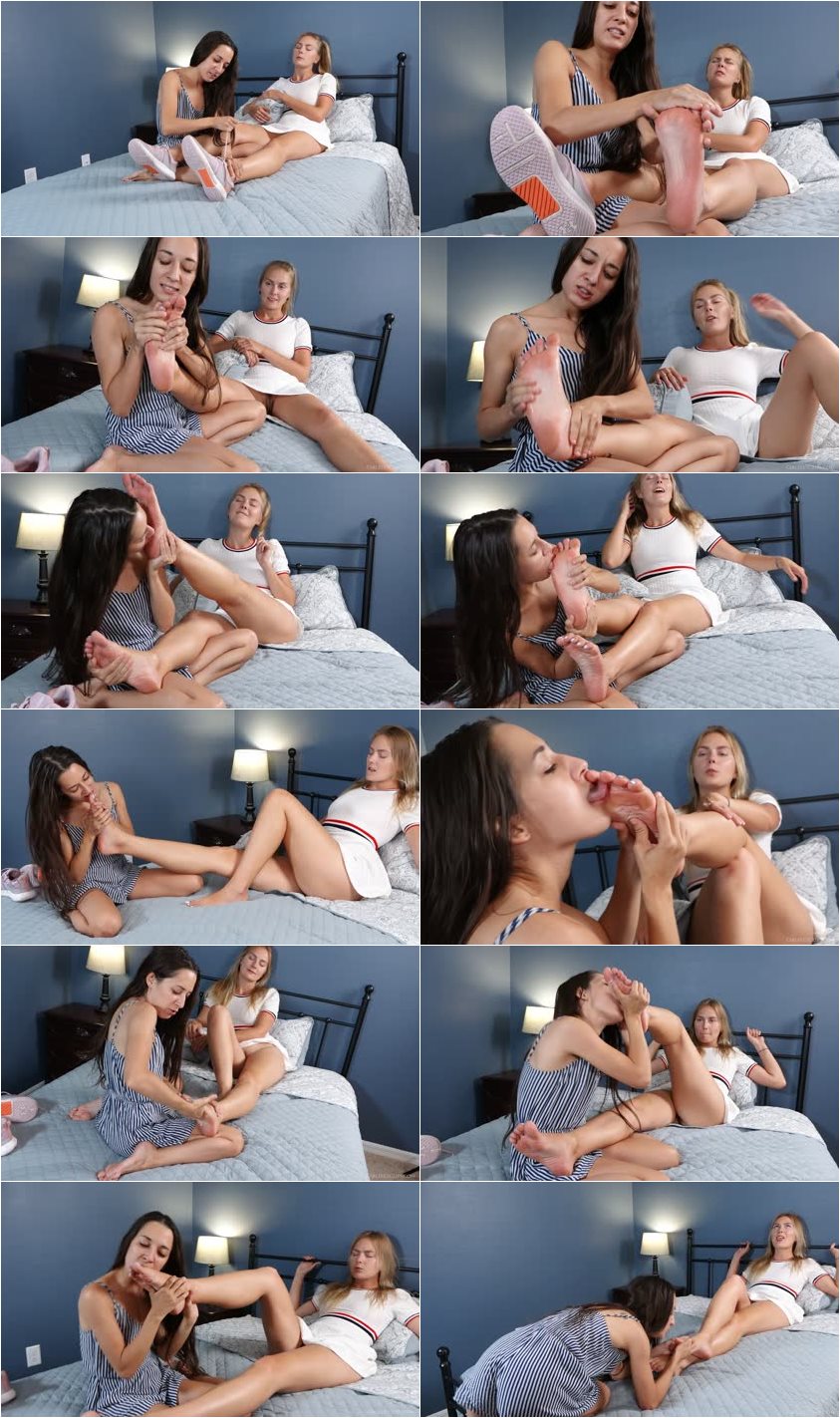 Description:

The 5'10" tall blonde and beautiful tennis pro, Vika, just got done with a match and now she is feeling particularly sore in her legs and feet. Her tiny barely 4'10" girlfriend Freya comes in and offers to help to relieve Vika of some of her soreness.

Vika sits back on the bed and we discover that she isn't even wearing any panties! You can peek right up her skirt as we get flashed several times! Meanwhile, Freya briefly massages Vika's strong calves before removing her sneakers. Vika's BIG bare feet are very warm and sweaty and her soles are so pink and they look so HUGE in Freya's tiny little hands! Freya starts with giving Vika a foot massage. But it appears Freya must have some sort of a foot fetish or something because shortly after massaging, she begins to smell, kiss and lick Vika's large size 10 feet and sucking on her toes. Vika genuinely seems to really enjoy all of this sensual oral attention that Freya is giving her sore feet. Vika doesn't want it to stop!