Fight Pulse - NC-93: Zoe and Jane vs Andreas (smother and pindown) - 2F vs 1M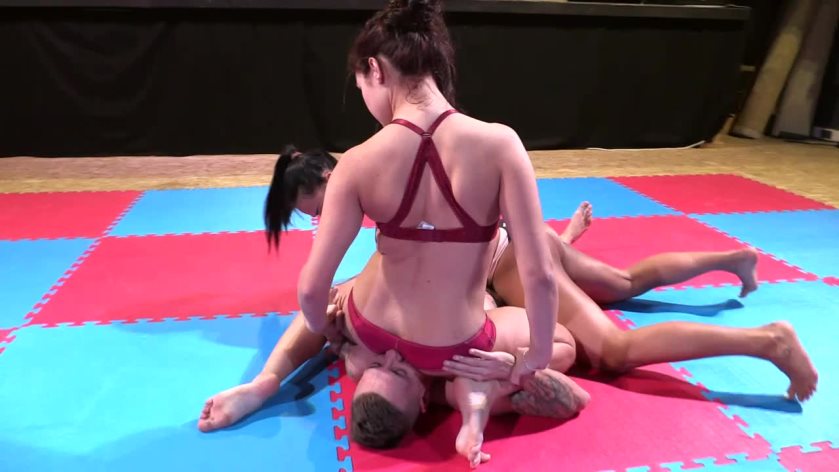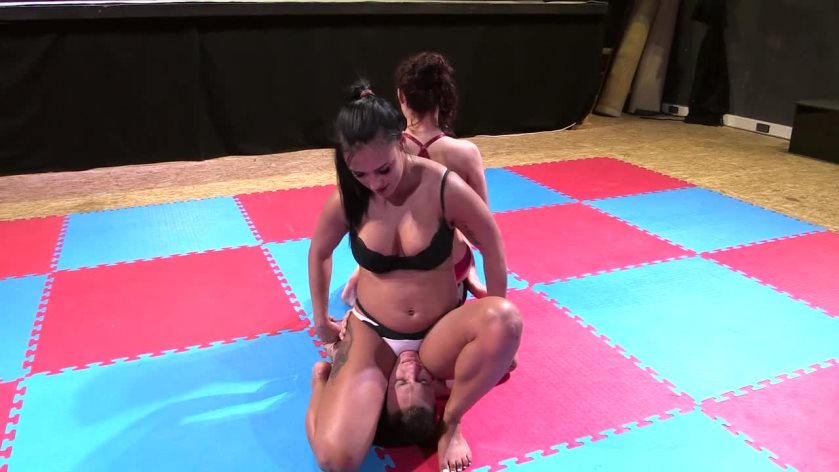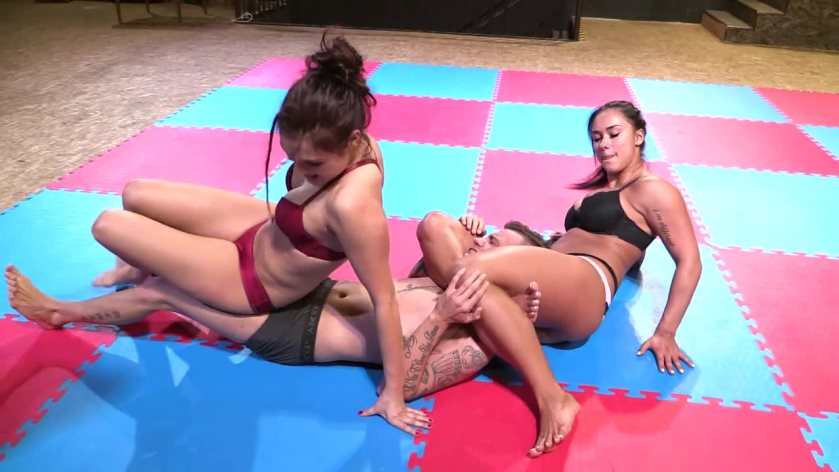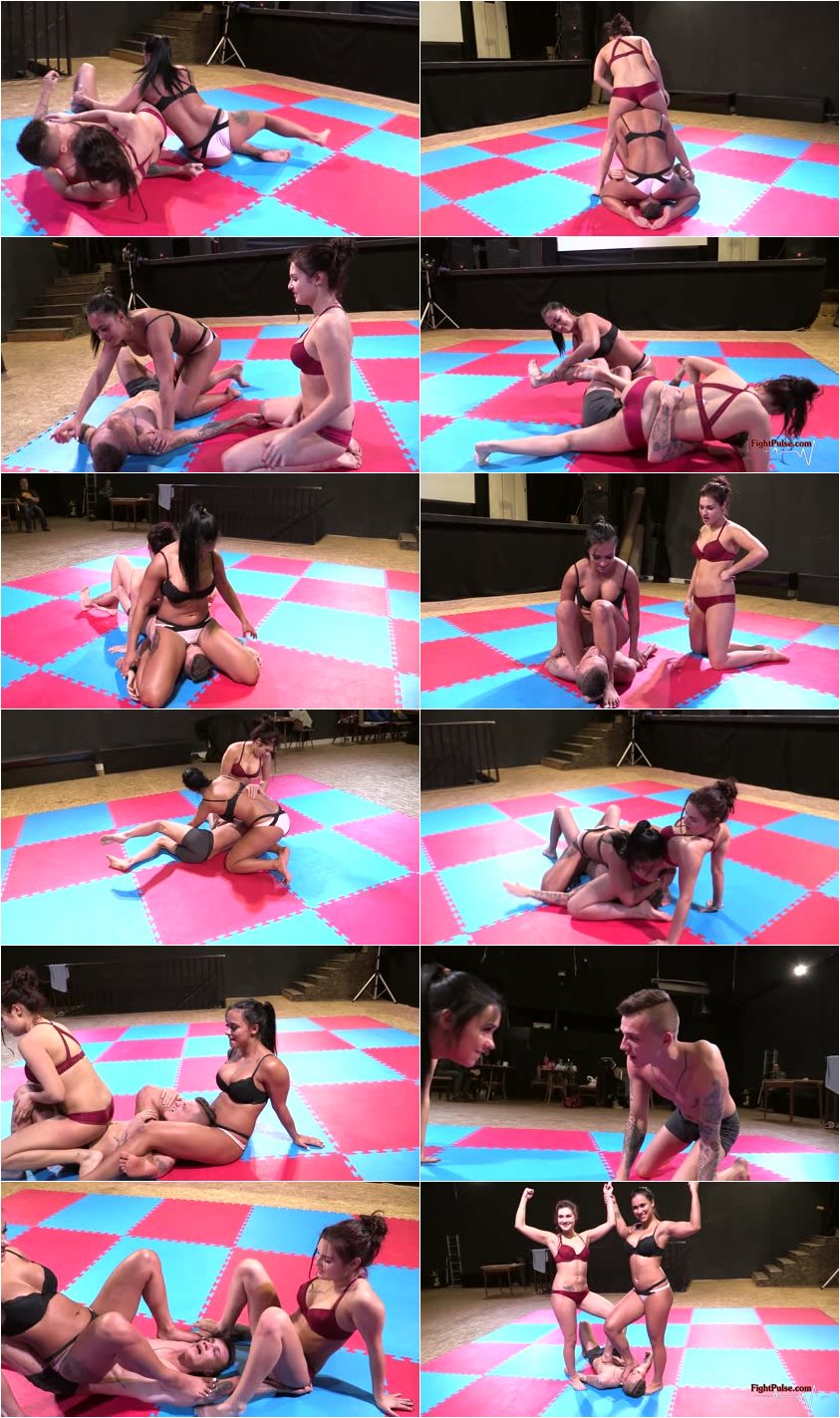 Description:

In this highly-anticipated mixed wrestling match Zoe (stats) and Jane (stats) team up to a put a "breathtaking" and humiliating punishment on Andreas (stats).

The ingenuity of holds that the two wrestlers use on their male victim is fascinating! Pins and facesit combinations, double pindowns, double scissors, scissors and facesit combinations, double foot domination, facesitting with the other wrestler sitting atop the pinner's shoulders, double-weight breast smother, belly smother and facesitting holds – are only some of the moves Jane and Zoe use to submit Andreas. This is no doubt one of the most spectacular matches that ever took place on the mats of Fight Pulse.

There are over 50 (!) submissions in this onslaught-style match. The ladies are having fun (here comes the first noogie submission ever), laughing, enjoying themselves, as they dominate their opponent.

If you are a fan of female domination in mixed wrestling, or smothering and foot domination action, you will love NC-93!

Match outline: staredown, the match itself (28 minutes), double victory pose (foot on chest, foot on face).

File info: ~6.5Mbps bitrate, 1280x720 HD video, MP4 file.