Diaper Therapy - Goddess Brandon Traps And Diapers Her Victim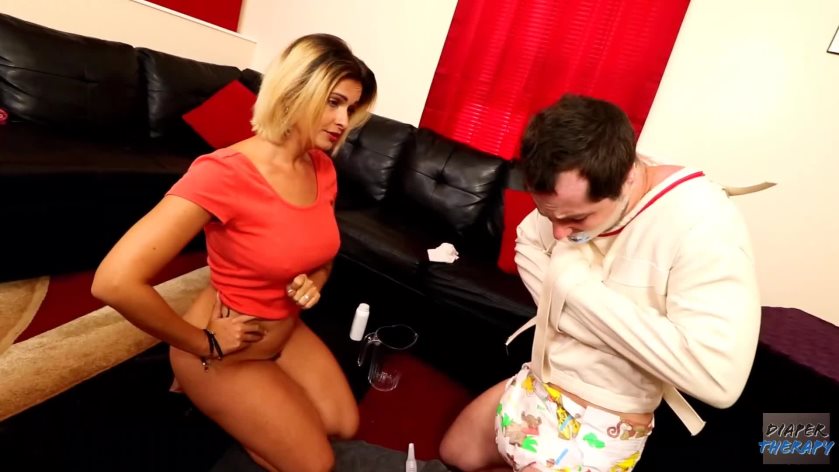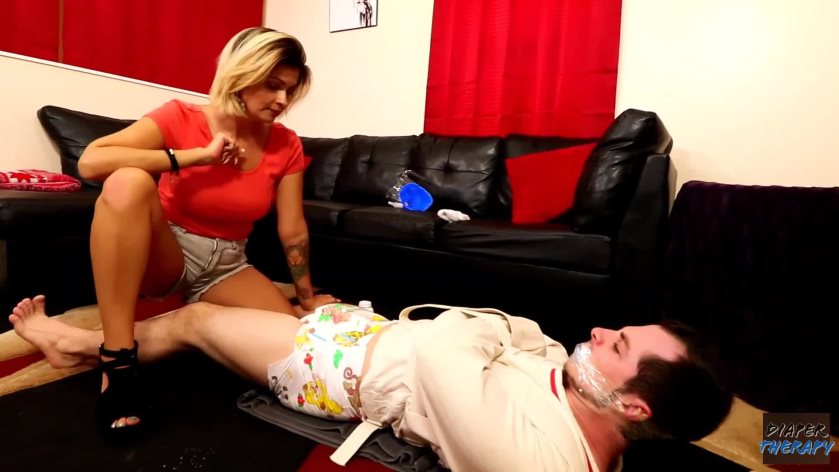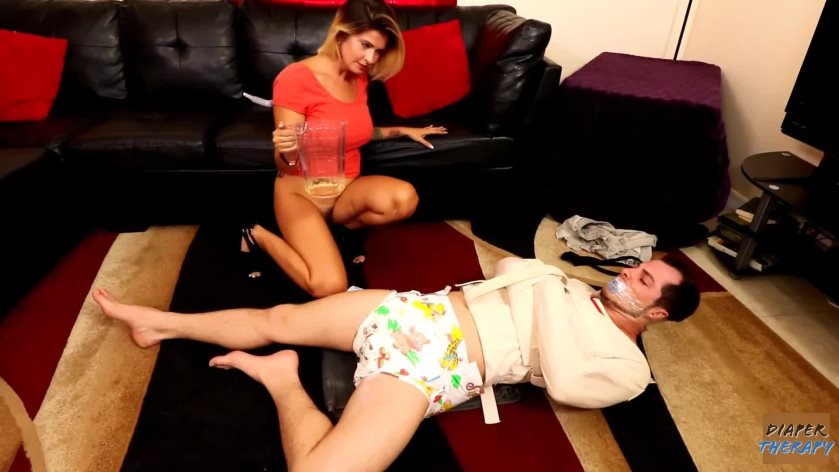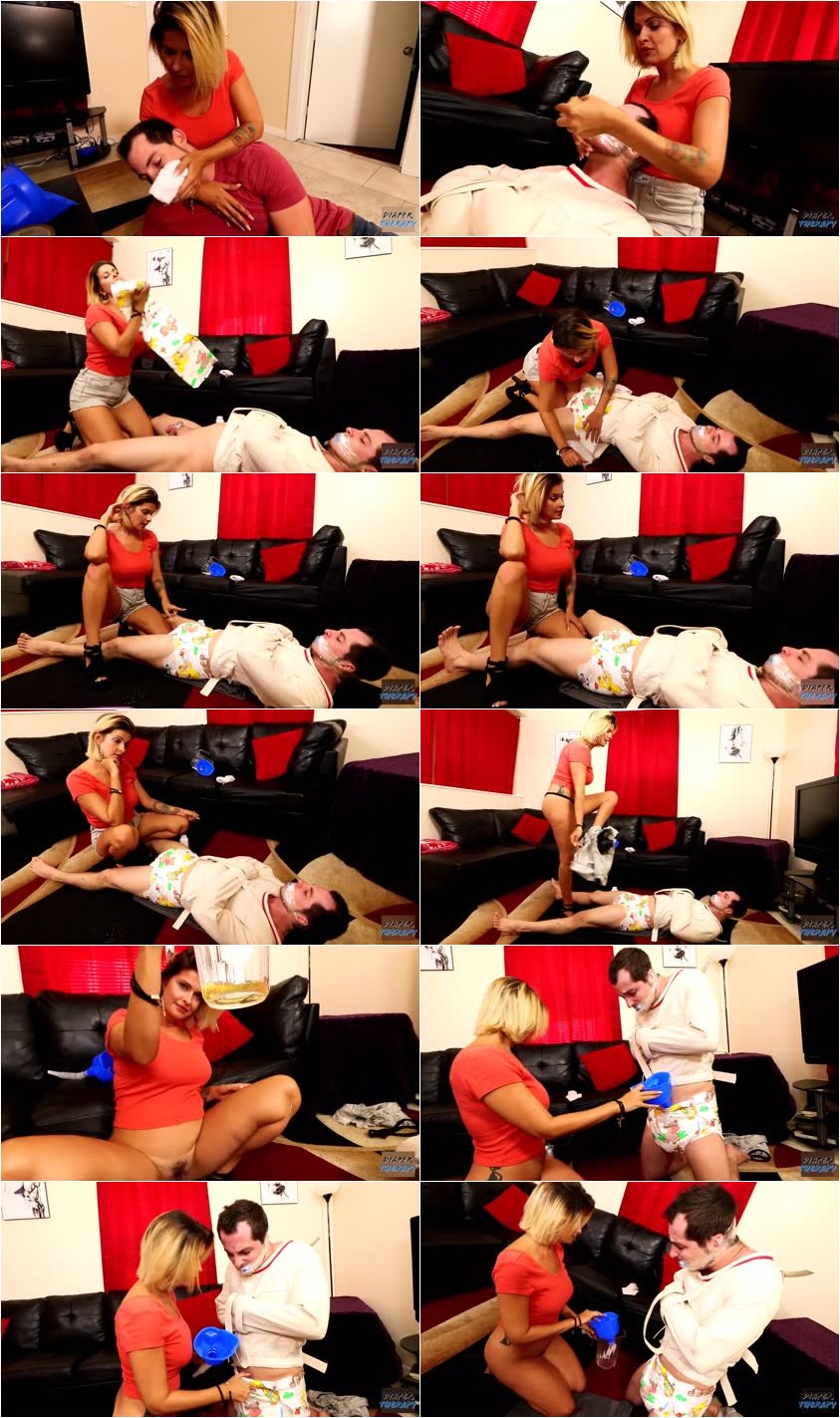 Description:

Goddess Brandon has been looking for the perfect victim to turn into her diapered baby. After some deep searching, Goddess Brandon found the perfect one and has set up a trap for him. Toby Springs arrives at Goddess Brandon's house looking forward to a nice night out, but has no idea what is about to happen him when he walks through her front door. Once inside Toby does not see anyone but a few weird items on the coffee table which included diapers and a straight jacket. With out any warning Goddess Brandon sneaks up behind him and covers his mouth with a rag. Soon Toby begins to get light headed and falls resting.

Next, Toby is being woken up by her tapping a pacifier into his mouth. He tries to fight back but finds it impossible do to the fact he is strapped into a straight jacket. Soon Goddess Brandon is between his legs with a nice thick diaper getting ready to tape her new baby into his diaper. First she begins to tease him a little about the chastity device that she locked him into, but is soon powdering and tapping his diaper on nice and snug. Toby is at the complete mercy of her, because Goddess Brandon has him locked in chastity, strapped in a straight jacket, pacifier tapped to his mouth, and a diaper tapped up between his legs. Just when Toby thinks this can't get any worse, she tells him to wet his diaper. Toby still trying to hold on to the little bit of manhood he still believed he had tried to put up a fight and would not do what she said. So next thing he knows, Goddess Brandon is peeing in a pitcher and produces a funnel. She did say his diaper would end up wet one way or another.