Cock Trample City Clips - Jasmine's Dirty Socks and Stinky Feet 4K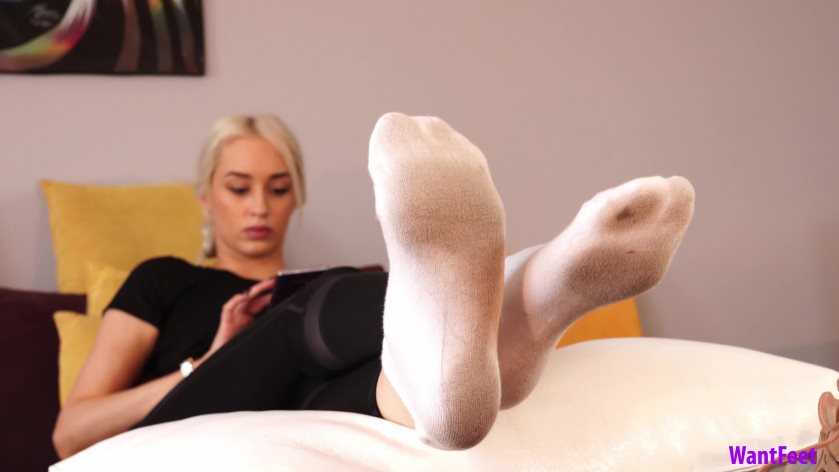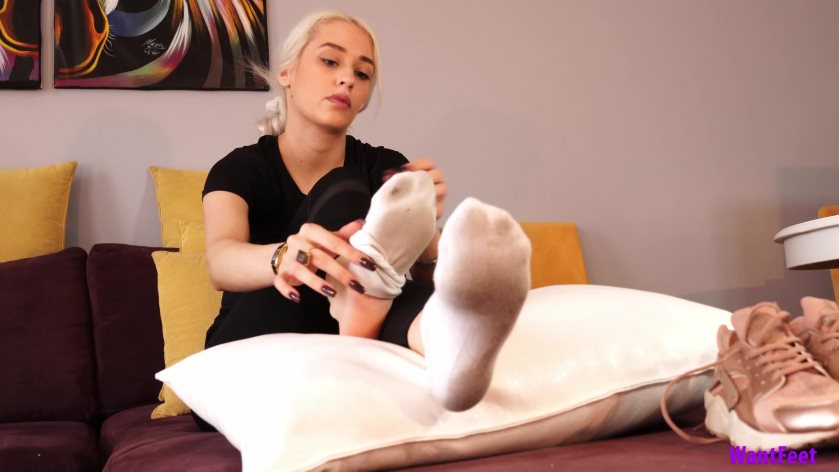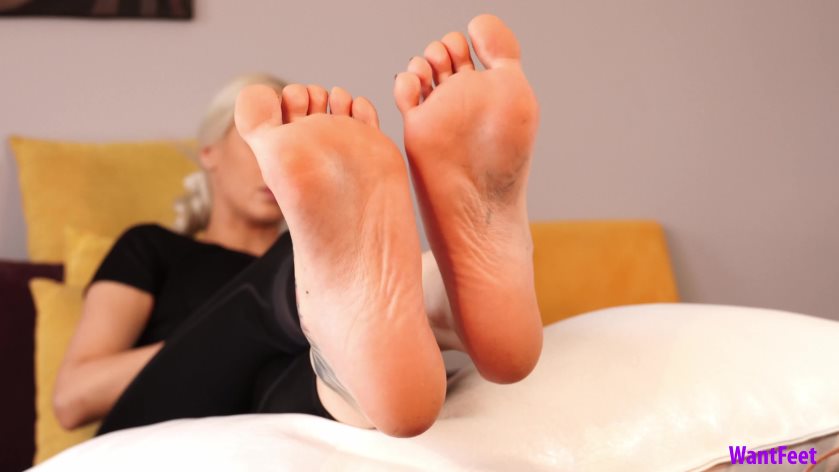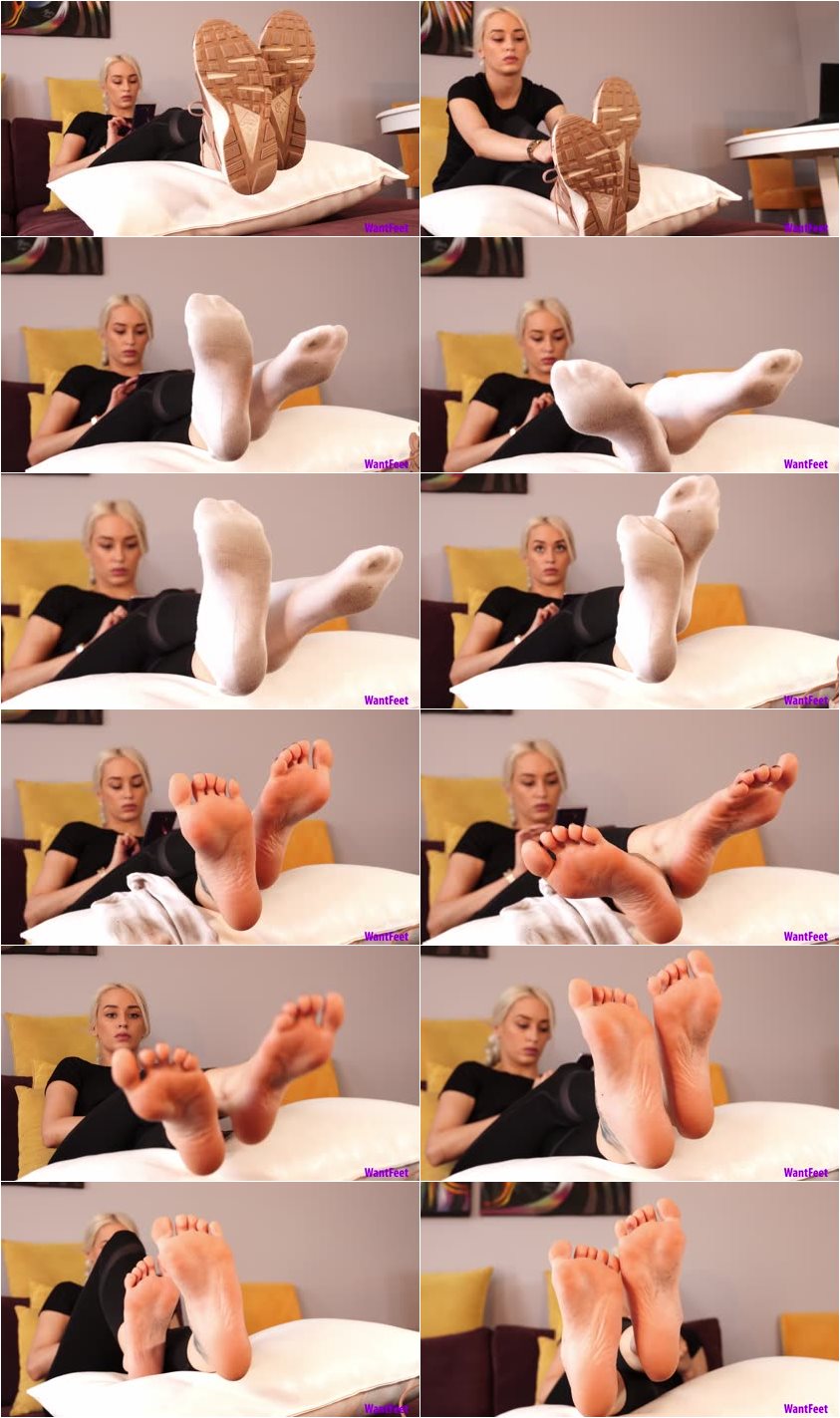 Description:

Perfect blonde Jasmine goes for gym for daily workout and spend there more than 2 hours. She gets her home and decides to film her real sweaty and stinky feet. She sits down on her bed and shows the bottoms of her sweaty sneakers and removes them, and then shows the bottoms of her sweaty white socks to the camera. Then she removes her sweaty socks and shows her sweaty pink soles for you.

She wants you to breathe deeply into her socks, and enjoy that strong smell of her socks after working out hours in her gym sneakers! She wants you to sniff her socks, but she also wants you to stick your tongue out to lick the dirty bottom of her socks too! Jasmine wants you to taste her sweat, just off her socks!

Jasmine is 24 years old gorgeous girl with 7 (37 EU) size perfectly shaped petite feet and soles. She is 5'7" (170 cm) sexy girl 125 LBS (57 KG). She is a sexy lady with high arches and perfect pink soles.

Hope you are ready to lock yourself up and worship these perfect feet!. She teases you with her bare feet, softest pink soles and smooth toes! You will absolutely drool at sight of Jasmine's sweaty feet. The video resolution is Ultra HD 3840×2160 p.

She's one of the most beautiful foot models at our website.