ItalianGoddessBeatrix - Dirty Feet Licking (part 2) - Lecca i miei piedi sporchi (parte 2)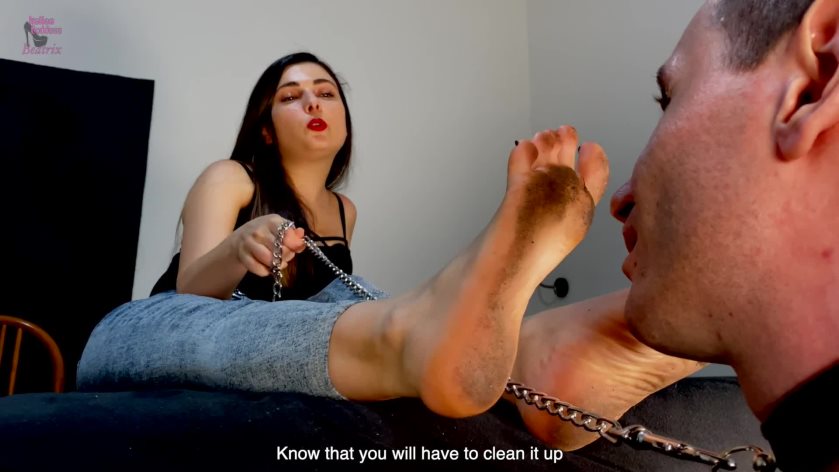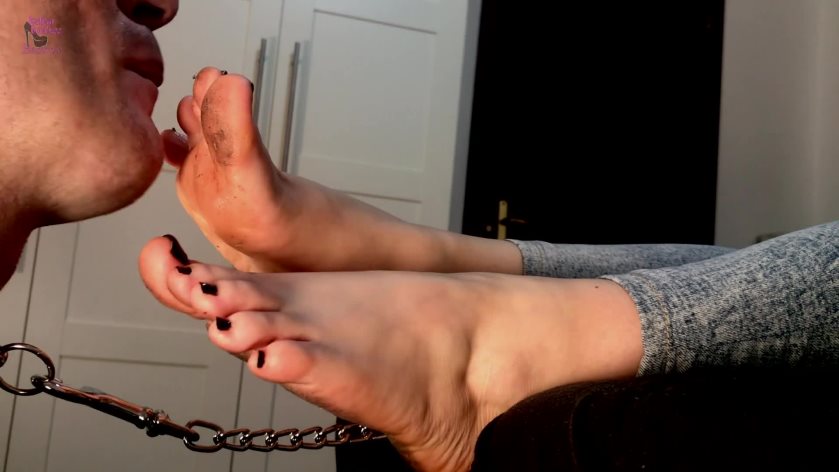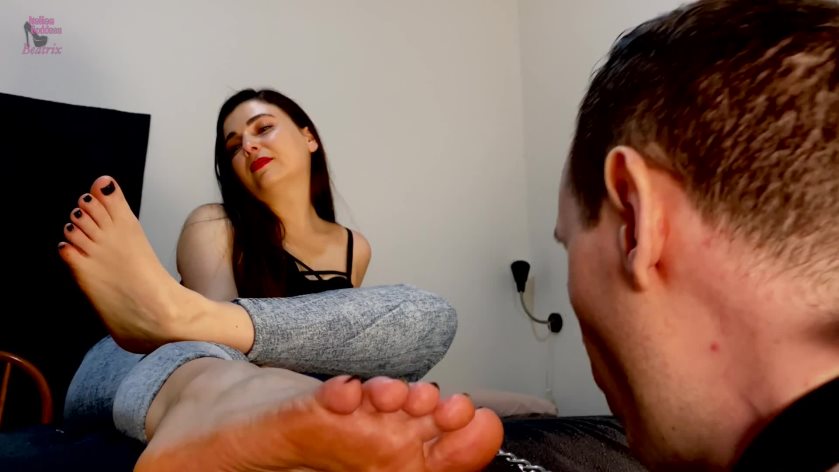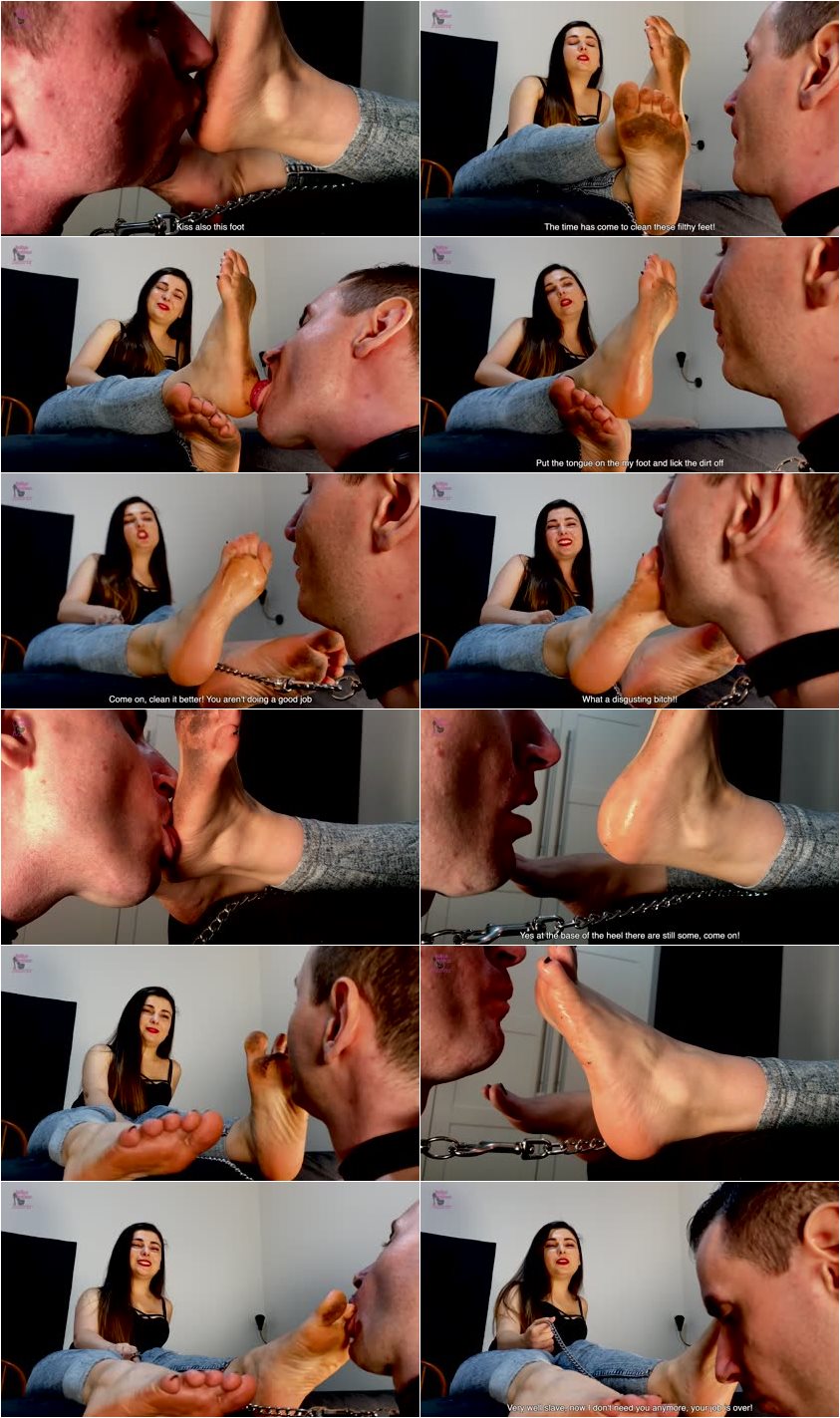 Description:

Language: ITA - SUB ENG

In this second part I order my slave to lick my feet clean, so that I can prepare myself to date with Marco. Initially I enjoy making him bring his face to my feet and order him to kiss them, until I obligate him to keep his tongue firmly on the dirt under my heel, just to let him taste it. Once the preliminary torments are over, I order him to lick until my feet are perfectly clean again. Obviously he starts begging for mercy but, with my hard and peremptory gaze, I obligate him to lick and swallow all that dirt, pleased to his ridiculously disgusted face. Needless to say, at the end my feet were shining again, just like the feet of a Goddess do.

***

In questa seconda parte ordino al mio schiavo di ripulirmi i piedi, cos che poi io possa prepararmi per uscire con Marco a divertirmi tutta la serata. Inizialmente mi diverto a farglici avvicinare la faccia e a intimargli di baciarli, finch poi non lo costringo a tenere la lingua ben poggiata sopra lo sporco attaccato sotto al tallone, giusto per farglielo degustare. Una volta terminate le tortur.e preliminari, gli ordino di leccare finch i miei piedi non torneranno ad essere pulitissimi. Ovviamente lui inizia a supplicare piet, ma il mio sguardo duro e perentorio, cos lo vedo iniziare a leccare e a ingoiare tutto quello sporco con la faccia ridicolamente disgustata. Inutile dire che al termine i miei piedi erano tornati splendenti com' spettino ai piedi di una Dea.