Princess Ivory - Sock Sluts Smothering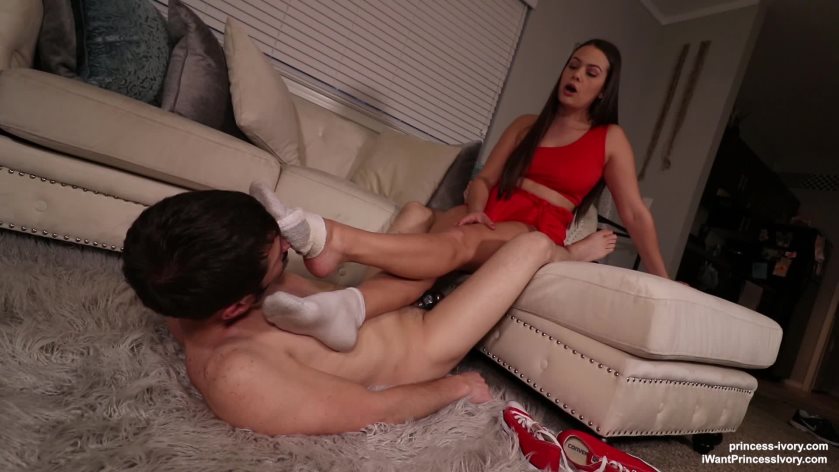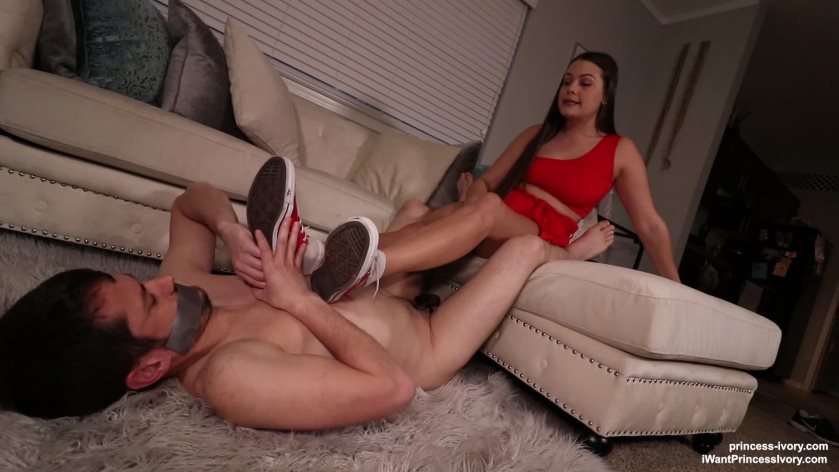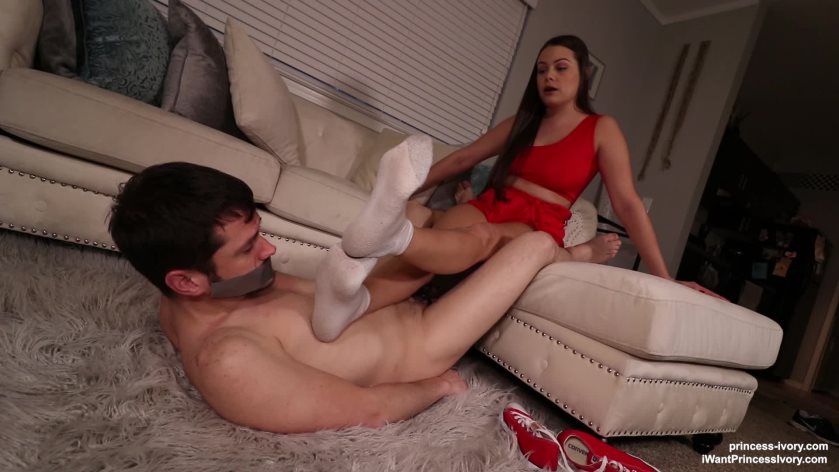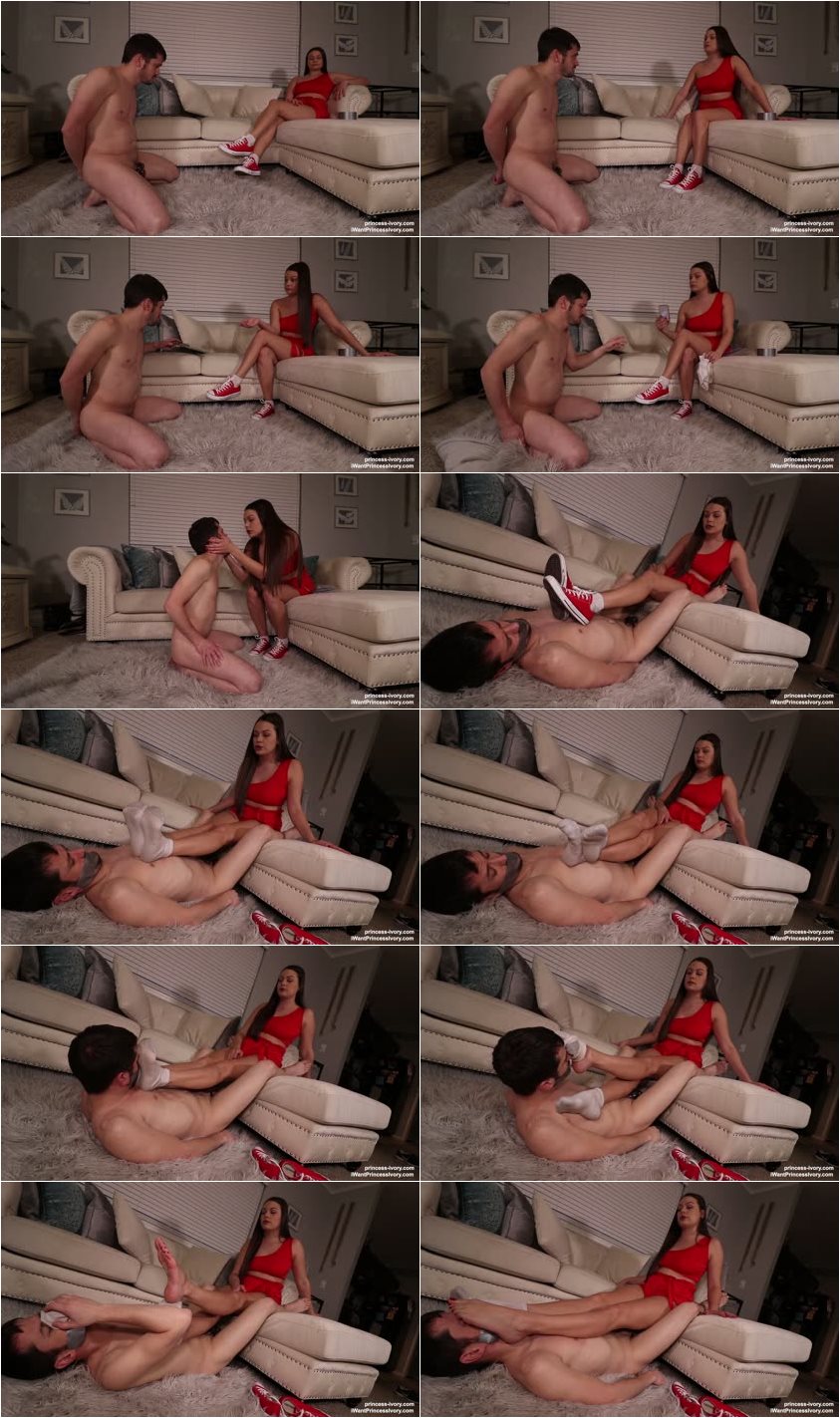 Description:

Ivory comes home to a very disloyal foot slave awaiting her return. He begs her for attention and to serve her feet but she knows he has been up to no good. She knows that he purchased a pair of socks online from another girl and tells him he must give up his cell phone if he wants to continue to be her foot slave.

Desperate to serve, he hands over the phone. Ivory shoves the other girls socks into his mouth and tapes it closed. She has him lie on his back and rubs her own smelly feet all over him, reminding him of his place. She smothers until he is outcold and leaves him with the socks taped in his mouth.