LadyScarlet - Lady Scarlet - F*mily rules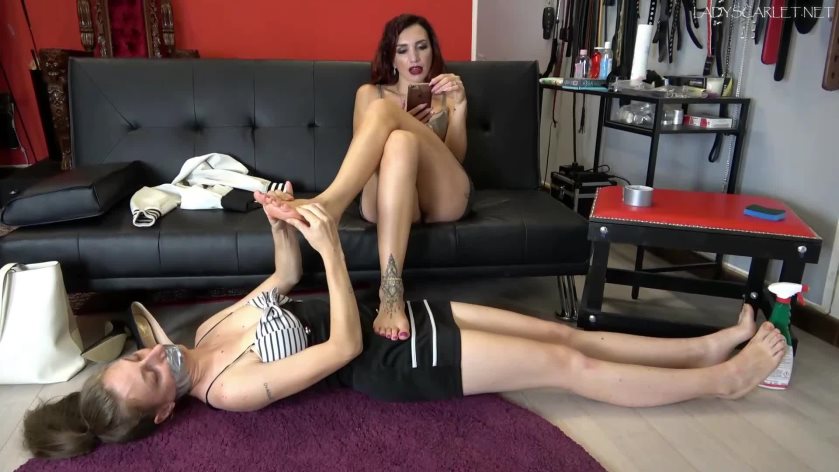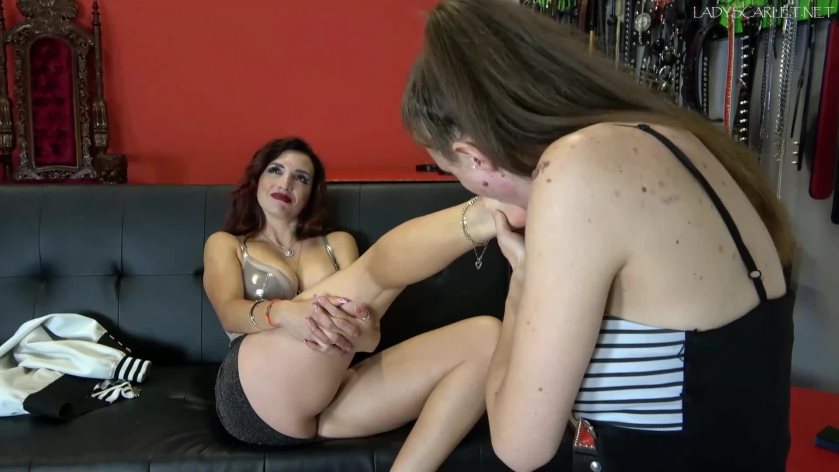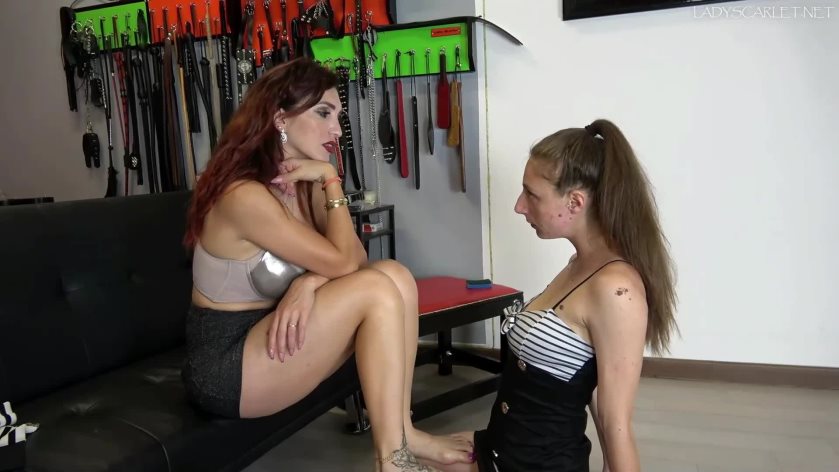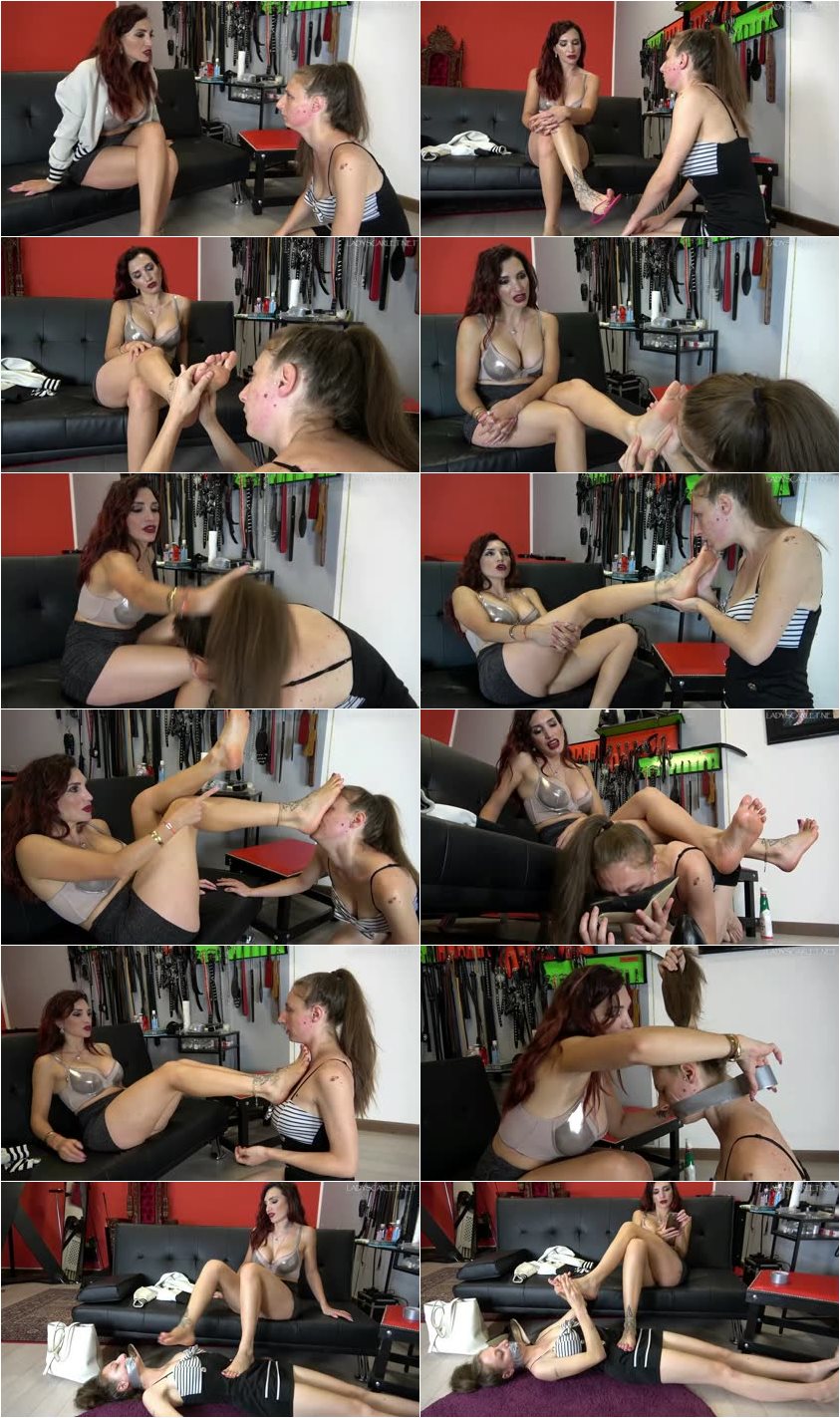 Description:

ENGLISH LANGUAGE

CUSTOM REQUEST - Situation: After your previous teaching, you have established confidence at home! You prefer to cultivate stepdaughters into your private slaves! When you get back home from work, your stepdaughter is cleaning, but pretends she can't see you so not to change your shoes. You think she doesn't respect you and she doesn't obey your fa*mily rules. You sit on the couch and let your stepdaughter get in front of you. Slap her face. The stepdaughter helplessly asks "why you beat me?". Keep slapping her asking if she forgot the rules you set.

Make her kneel in front of you and order her to change your slippers, then ask her questions, if the answer is wrong slap her face. Dialogue:

Question 1 - What shoes do I wear ? She answers: 37 - You say: wrong! I wear 39.

Question 2 - What do I have to do with you? She answers: You are my stepmother! You say: NO now you are my slave!

Question 3 - Rule 1 What do you need to do when I get home ? She answers: Clean the house. You say: You were wrong! You should clean before I get home. You did not do your job so the punishment is 10 slaps!

After you say your feet are very tired because of the heels and make her massage your feet. Tell her "today you did not follow the rules, as punishment you can't eat, so if you are hungry lick my feet!". Command her to start licking your feet and finally tell her you are sick of hearing her voice so order her to take the black tape and shut her mouth with it. Eventually climb on her to make her your mat: you put your feet on her waist while you play with your cell phone.

REGOLE FAMILIARI

VIDEO RICHIESTA - Situazione: dopo il tuo insegnamento precedente, hai ristabilito la fiducia in casa! Preferisci crescere le figliastre come tue schiave private! Quando torni a casa dal lavoro, la tua figliastra sta pulendo, ma finge di non vederti per non cambiarti le scarpe. Pensi che non ti rispetti e che non obbedisca alle tue regole familiari. Ti siedi sul divano e lasci che la tua figliastra si metta di fronte a te. Schiaffeggiala in faccia. La figliastra chiede impotente "perch mi hai picchiato?". Continua a schiaffeggiarla chiedendole se ha dimenticato le regole della casa.

Falla inginocchiare davanti a te e ordinale di cambiarti le scarpe, poi fai delle domande, se la risposta sbagliata schiaffeggiala in faccia.

Domanda 1 - Che numero di scarpe porto? Lei risponde: 37 - Tu dici: sbagliato! Porto il 39.

Domanda 2 - Cosa ho a che fare con te? Lei risponde: sei la mia matrigna! Tu dici: NO ora sei la mia schiava!

Domanda 3 - Cosa devi fare quando torno a casa? Lei risponde: Pulire la casa. Tu dici: hai sbagliato! Dovresti pulire PRIMA che io torni a casa. Non hai fatto il tuo lavoro quindi la punizione di 10 schiaffi!

Dopo dici che i tuoi piedi sono molto stanchi a causa dei tacchi alti e glieli fai massaggiare. Dille "oggi non hai seguito le regole, per punizione non puoi mangiare, quindi se hai fame leccami i piedi!". Ordinale di leccarti i piedi e infine dille che sei stufa di sentire la sua voce, quindi ordinale di prendere il nastro nero e di tappale la bocca. Alla fine metti i piedi su di lei per farne il tuo zerbino: giochi con il cellulare con i piedi sul suo addome.