Mistress Dee - Fuck the Maid Part 2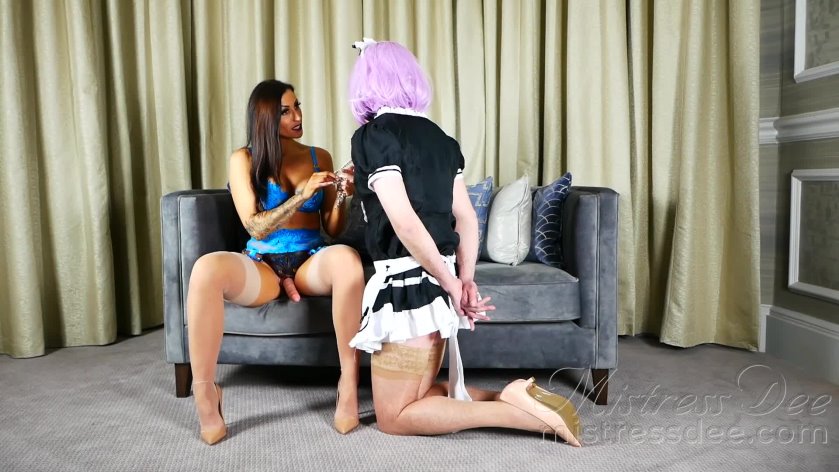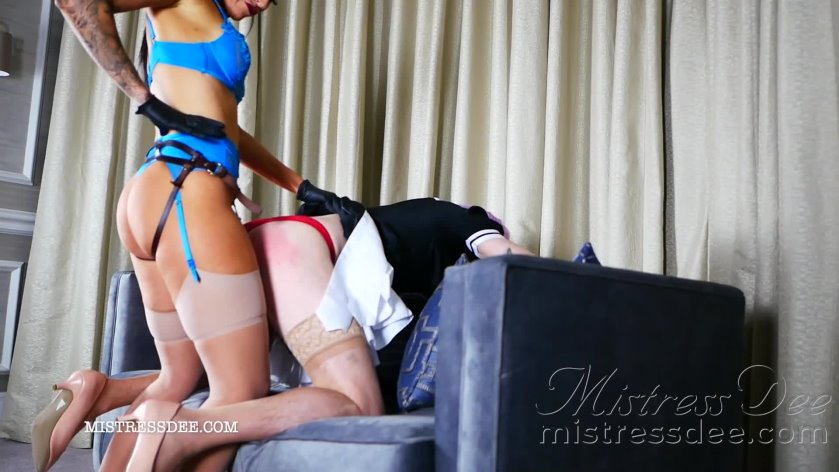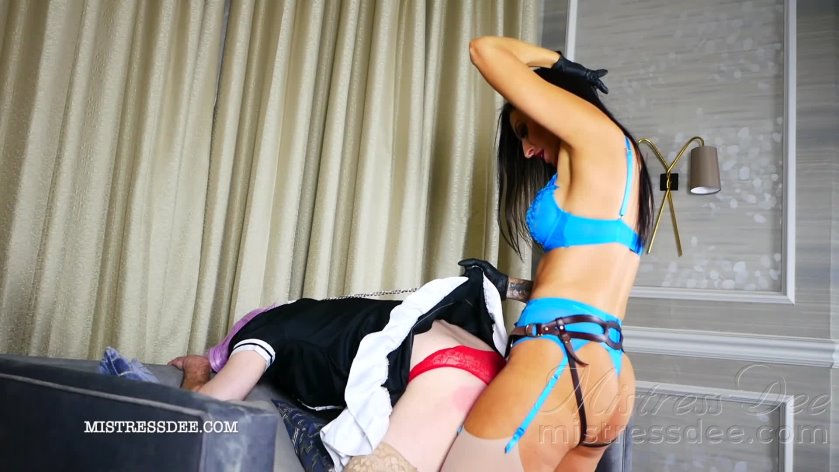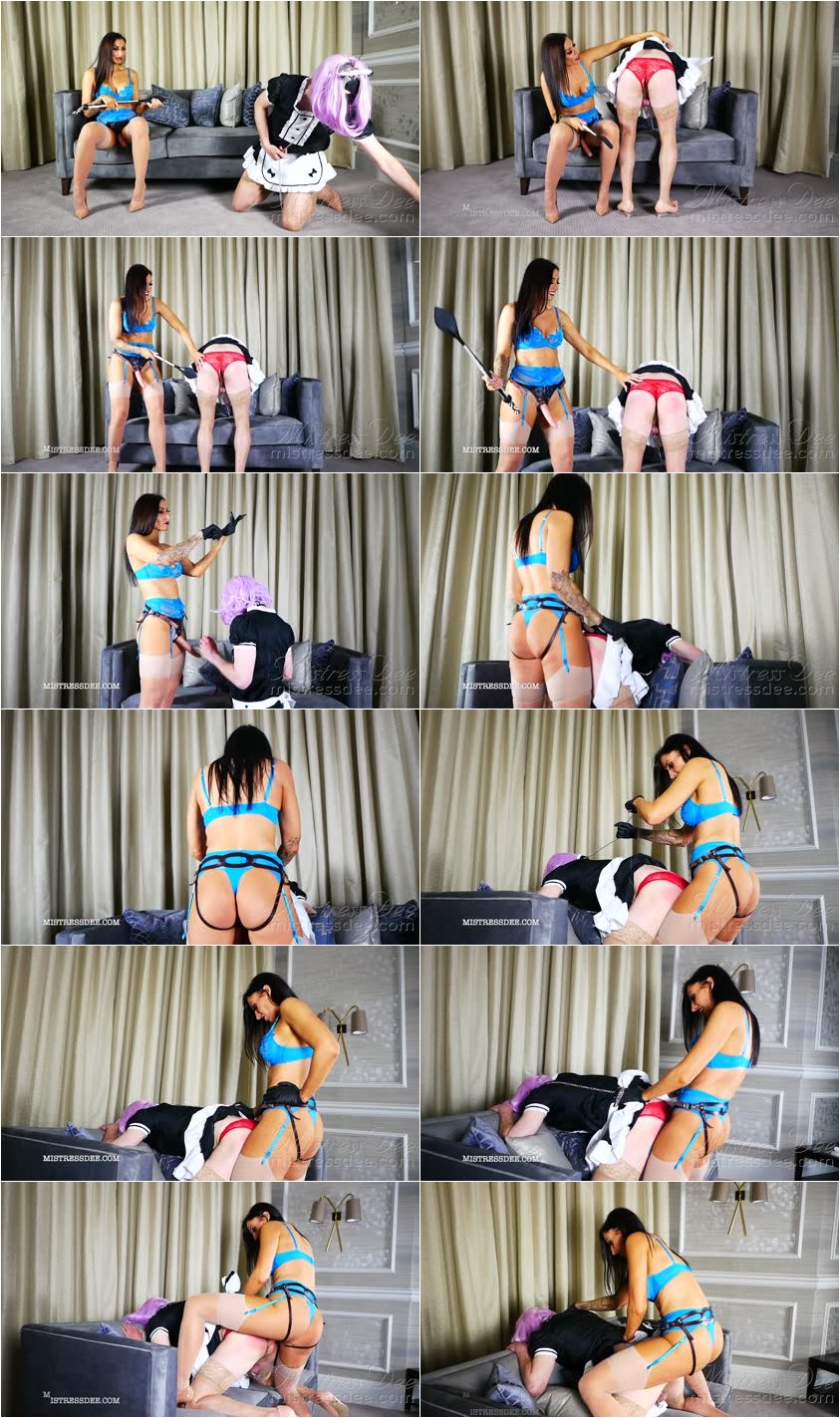 Description:

In the first part, I decided to fuck my useless sissy maid with a long pink strap on.

Now, I'm fitting her with a tight gag to keep her quiet.

I then bend her over, to dispay her slutty knickers and locked cock and start spanking with a leather paddle.

And then... I'm going to fuck her.

Again. And again. And again. Fucked until I'm bored of her.

Spread over the sofa again, I mount and fuck all the groans out of her.

Having her arse fucked is all she's good for.