Ppfemdom - Group Lezdom Pet Play Humiliation With Two Badass Girls and Subby Schoolgirl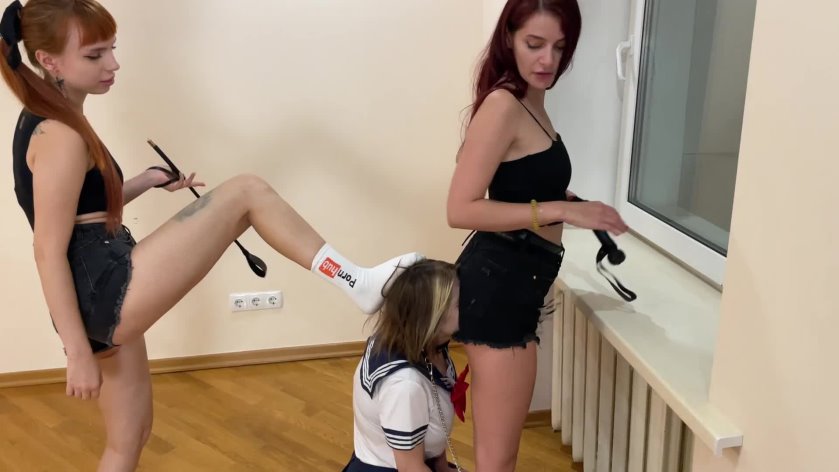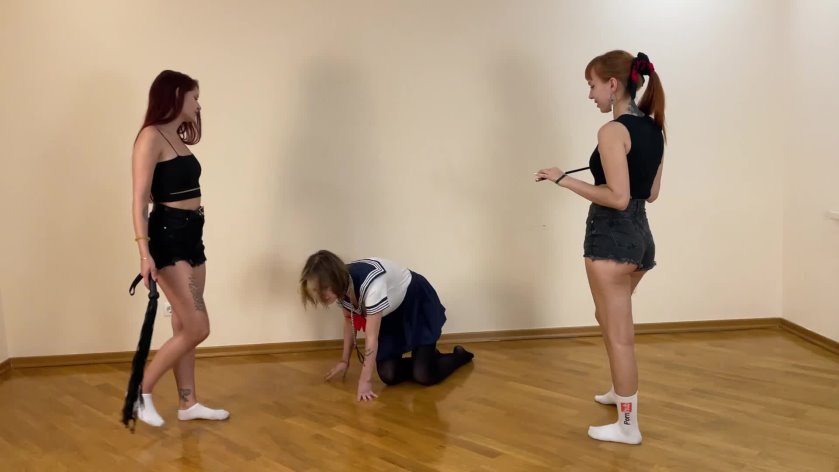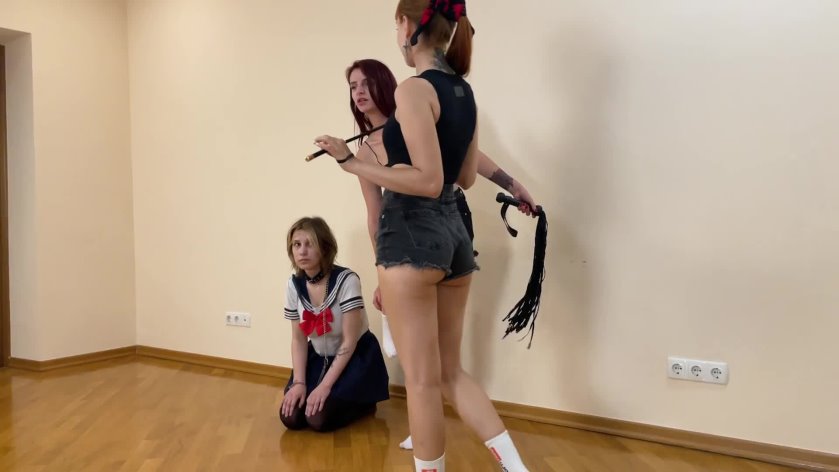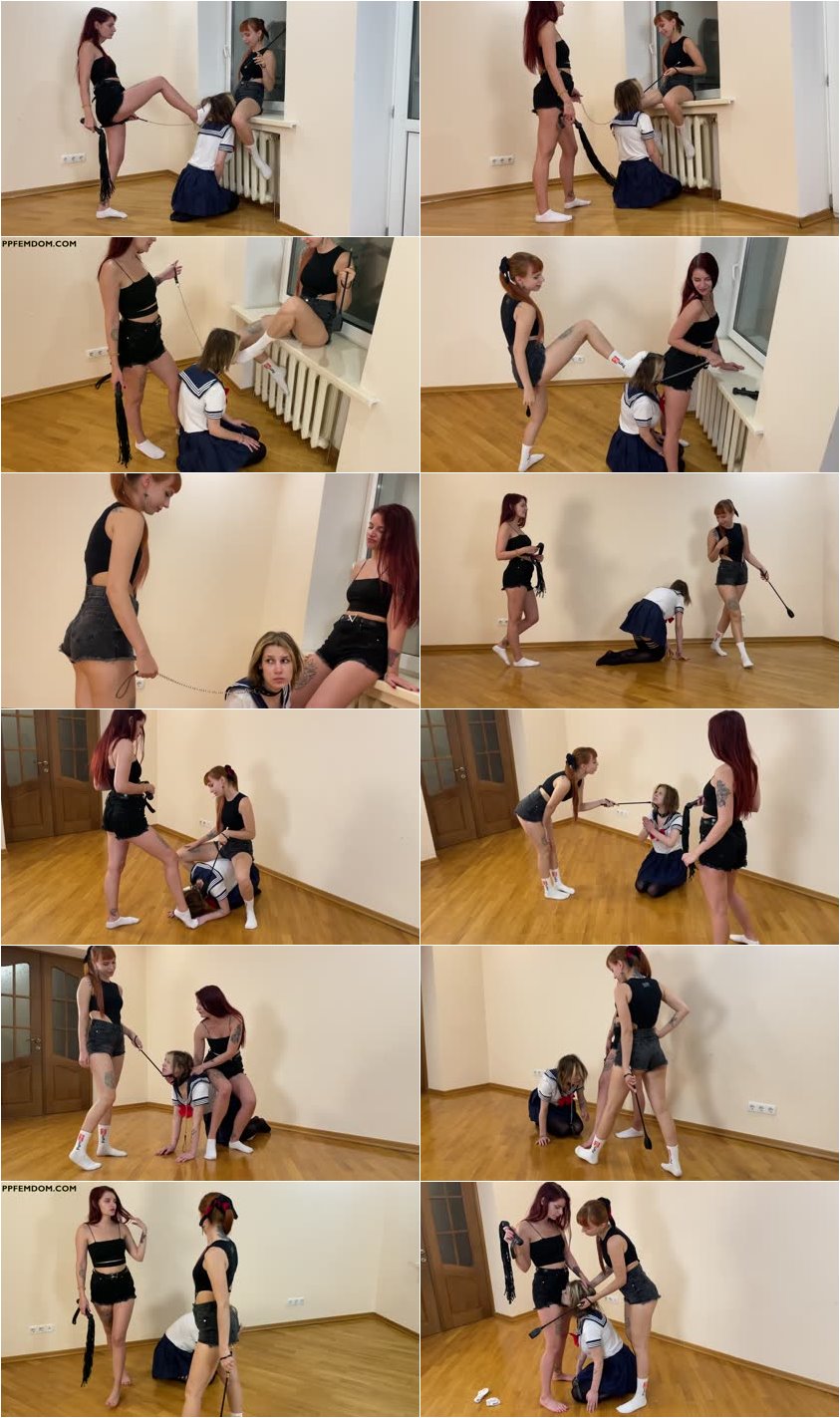 Description:

Two daring girls Sofi and Kira in denim shorts armed with a whip and a stack continue training to turn an submissive schoolgirl into a pet-slave. Mistress Sofi leads a lesbian bitch on a leash to the waiting Mistress Kira who is sitting on the windowsill. As soon as the schoolgirl-pet was brought to Kira, she immediately gave the command to the obedient bitch - to kneel down and kiss the pussy of her Mistress. Since the slave girl worshiped her Mistress's pussy too sluggishly, Mistress Sofi with her foot in a sock pressed her head between Kira's legs. After that, the submissive bitch had to kiss this leg in a sock, showing her obedience in front of two girls superior to her. Then the dominant girls switched places and now the slave schoolgirl has to kiss the ass of Mistress Sofi. If the young Dommes do not like any implementation of their order, then they whipps and slaps the bitch with a whip or a stack.

When Kira and Sofi wanted to make fun of the humiliated lesbian schoolgirl even more, they took her to the center of the room and ordered her to spin several times while the Mistresses whipped her. Then the dominant bisexuals began to give various commands to their pet and humiliate her verbally. Mistress Sofi put her foot forward and ordered the slave girl to kiss her socks. After that, Sofi took off her dirty sock and threw it across the room, ordering the slave to bring it back in her teeth. Then Princesses Kira and Sofi humiliated the bitch in different ways and in the end threw her out as unnecessary trash.