My Goddess Valeria - Two obedient slaves girls kissing with a sock in their mouths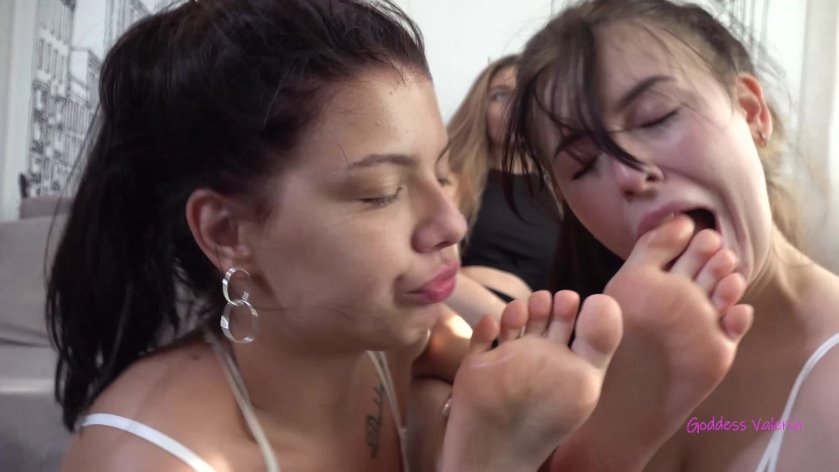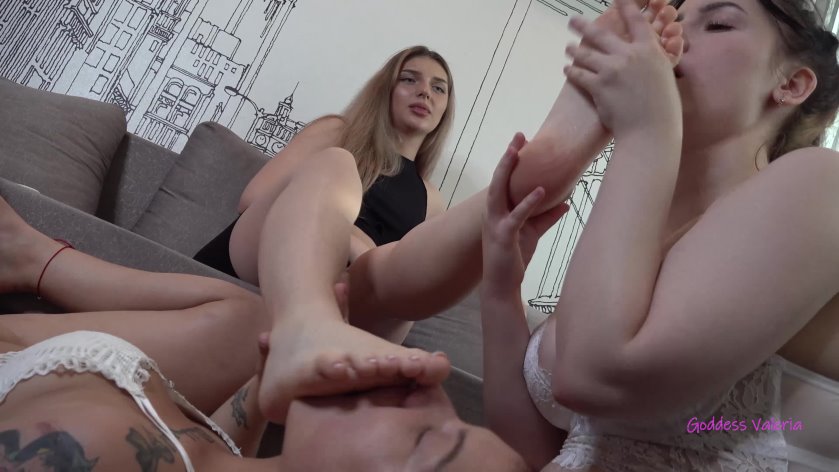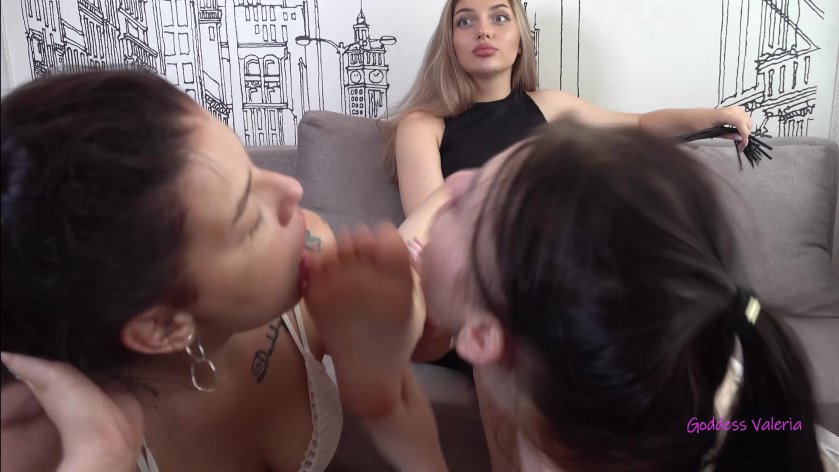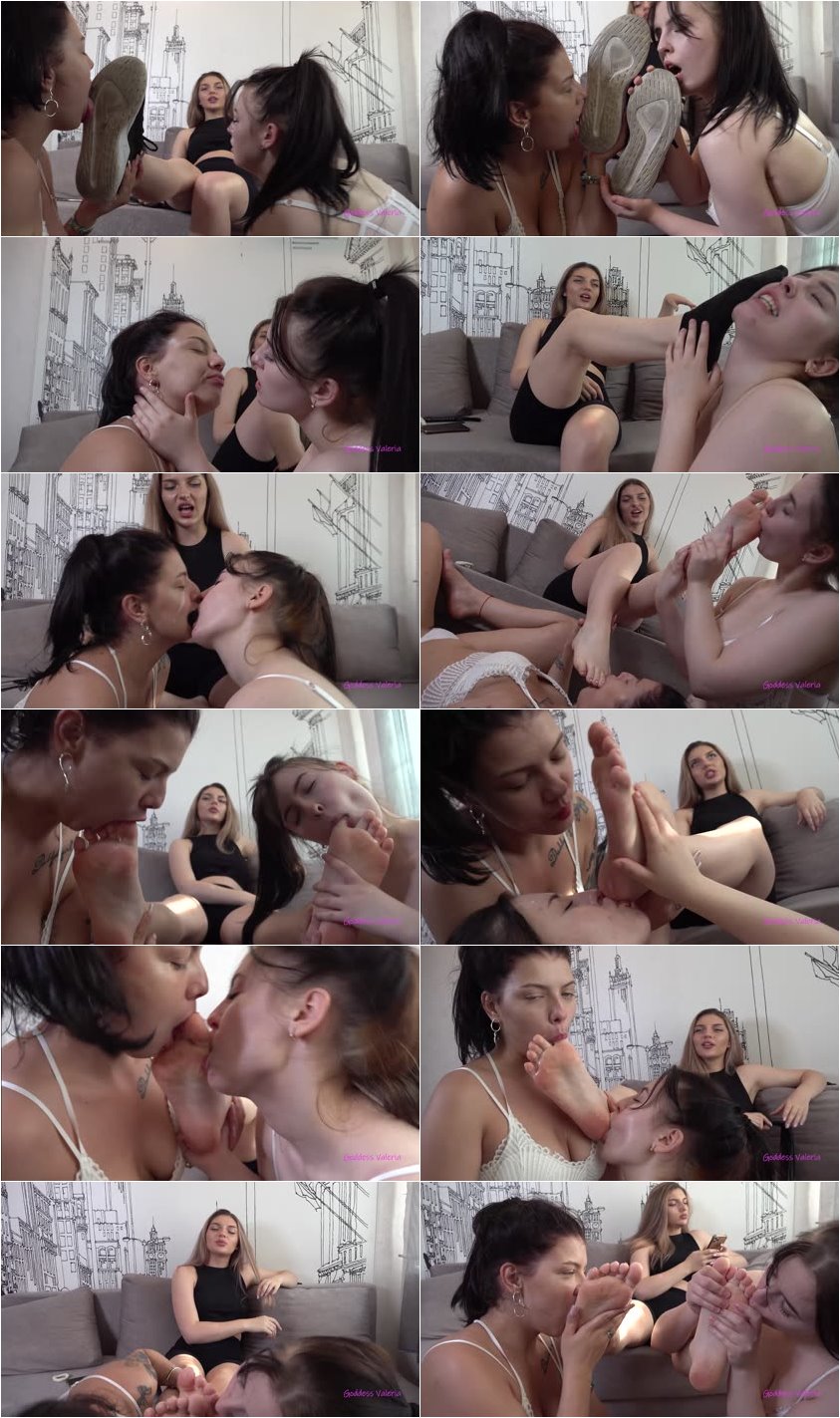 Description:

When I came after a workout, I sat down on My comfortable sofa and put My feet in sweaty sneakers on the heads of two stupid whores. They mumbled something while I was resting. And then I ordered them to worship My dirty soles. That's what they did. They pulled out their tongues and carefully licked My sole. These bitches were afraid of Me so they didn't want to make Me angry. When I told them to unbutton My shoes and smell the inside of the sneakers, they instantly complied with this order. They sniffed My shoes thoroughly. breathed in the scent of the insoles that fed enough of My fresh sweat. And hoped that I would be lenient to them .. To these losers! Ahah the only thing that lifted My spirits was a socks kiss.

I shoved a sweaty and fragrant sock into their mouths and ordered them to kiss passionately. It turned out interesting :) But I decided to spit at them so that they would not relax. They need to speed up because My feet are still sweaty. And as you know, the best remedy for sweaty feet is the mouths of two obedient slaves girl. One foot was abundantly moistened with saliva and licked by one whore and the other swallowed it all, and then they switched places. To be honest, I'm tired of seeing their faces, so let them massage.