Polish Mistress - JOI - Weronika - Podgladanie Stepmom - Polish Language - Full - HD 2560x1440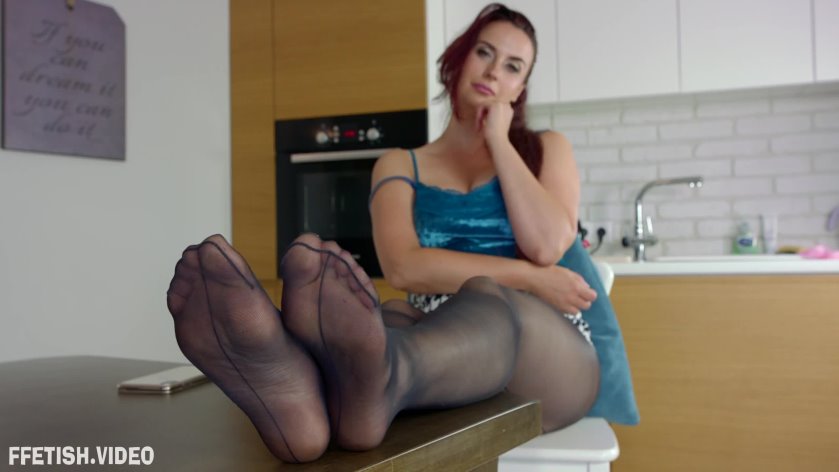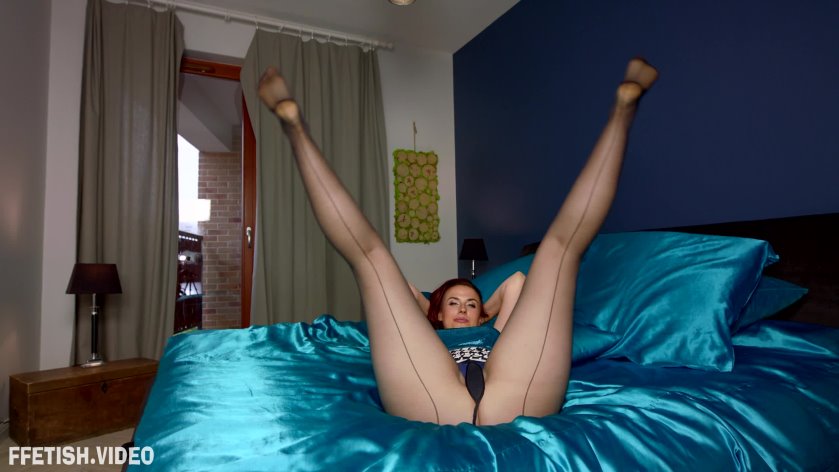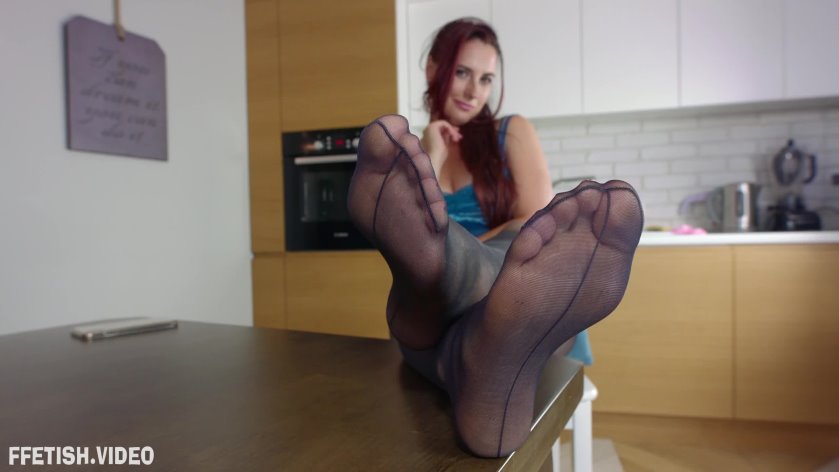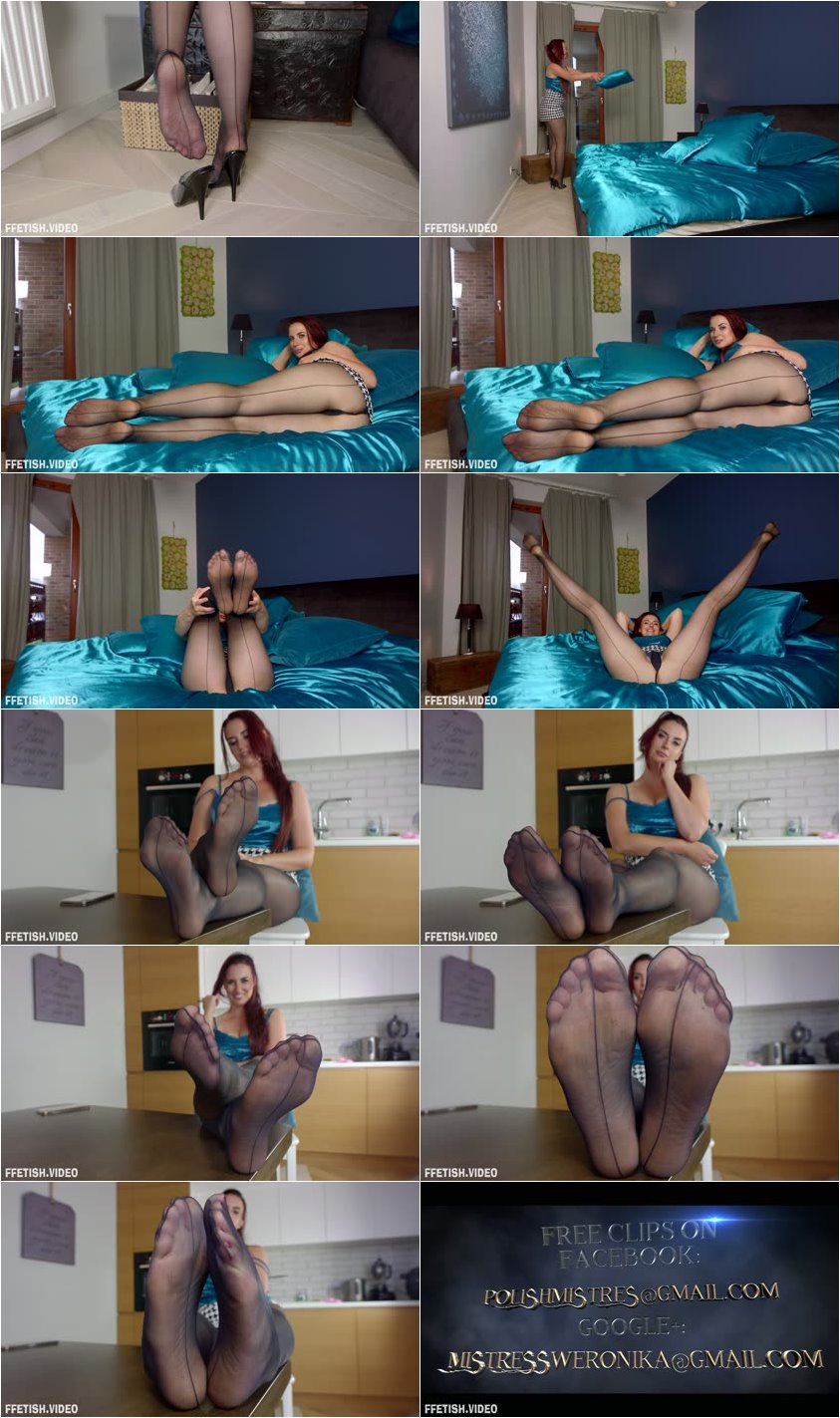 Description:

Screen Size 2560*1440

Time 32m 17s

Weronika ubrana w czarne rajstopy, przezroczyste klapki, krotka obcisla spodniczka reszta w stylu eleganckim.

W kwestii paznokci jak zwykle preferowny french/odzywka/brak lakieru ew. czerwony i rozowy itd.

Scena 1 (około 5 minut)

Weronika, szuka czegos w szafce (albo jakimkolwiek innym meblu) jest pochylona jak na ponizszym zdjęciu i przez około minute trzyma taka pozycje. Ujecie calej sylwetki, jak ponizej. Pod koniec sceny Weronika mowi w tle (bez zblizenia na twarz) :"przeciez wiem, ze tam jestes"

Potem opiera aby wyjac z klapka stope na okolo minute trzymajac ja w tej pozycji, po czym wyciaga druga stope tez na minute, ujecie z duzym zblizeniem na stope jak ponizej.

W tle mowi: "stopy … musza Ci sie bardzo podobac…"

Potem Weronika krzata sie przez minute po pomieszczeniu (ujecie jest na cala sylwetke) i na koniec obraca sie przodem i jest jeszcze minutowe ujecie na stopy z duzym zblizeniem od przodu: (jak ponizej ale stopy zlaczone w bezruchu)

Tutaj w tle na samym poczatku Weronika mowi rozkazujacym tonem: "no …!, sciagaj spodnie i majtki!, Chce zobaczyc jak bardzo podniecaja Cie moje stopy w rajstopach! "

Scena 2

Nozyce nogami. (koło 4 minut) (Weronika wykonuje baaardzo powoli ruch jedna noga do gory, gdzie pare sekund trzyma ja w powietrzu a potem opuszcza, opuszczone stopy sa zlaczone az gotowa jest powtorzyc cwiczenie).

W scenie wazna jest ciagla widocznosc spodow stop prostopadle do obiektywu, generalnie jak na obrazkach. Mozna zrobic piersze 2 minuty od frontu i następne 2 minuty bardziej pod katem od strony stop.

Tekst:

Weronika mowi o tym, ze od dawna wie o jego fetyszu bo znalazla na jego komputerze filmy i zdjecia jej stop i nog w rajstopach. Mowi ze na początku pomyslała, ze to cos zlego ale potem o tym czytala i okazalo sie ze chlopcy czesto fantazjuja o swoich macochach, zwlaszcza jesli te ubieraja na codzien rajstopy. Mowi, ze nawet rozmawiala z koleznka i ona sama ubiera cienkie rajstopy po domu zeby jej synek mogl sobie popatrzec, a jak nie ma nikogo pozwala mu masowac swoje stopy w rajstopach.

Scena 3

Stopa na stopie/zmiana pozycji (3 minuty) Tak duze zblizenie na stopy jak to mozliwe, oczywiscie zachowujac twarz.

Tutaj Weronika zaklada stope na stope zmieniajac co jakis czas ich pozycje bardzo powoli. Spody obu stop sa widoczne mniej wiecej jak na obrazkach powyzej.

Weronika powraca do tematu swojej kolezanki mowi ze (kolezanka) zawarla ze swoim synem tajna umowe, za kazdym razem kiedy jest najlepszym uczniem w klasie pozwala mu poocierac sie swoim penisem o jej stopy w rajstopach az do wytrysku. Weronika mowi ze ona nie mialaby problemu z taka umowa bo przeciez penis nawet nie dotykalby jej golych stop tylko ocieralby o rajstopy, nawet wytrysk pobrudzilby jedynie rajstopy. Weronika pyta sie synka czy nie chcialby sprobowac takiej umowy, oczywiscie w tajemnicy przed tata.

Nozyczki stopami. (4 minuty) Tak duze zblizenie jak to tylko mozliwe, zeby stopy wydawaly sie bardzo duze, im wieksza czesc ekranu zjamuja tym lepiej, podobnie do…

Na poczatku tego ujecia Weronika spoglada na bok i nagle z przerazniem mowi ze tata zaraz wroci z pracy a mnie ciagle stoi penis! Lapie sie za glowę w gescie rozpaczy i mowi "co ja narobilam". Po chwili zmienia spojrzenie na pelne determinacji i mowi.

"Nie mamy wyjscia, Musimy zaryzykowac! musisz spuscic sie na stopy mamusi w rajstopach!" "Nawet jak spuscisz mi sie na stopy po prostu szybko naloze klapki i on sie nie zorientuje!

"Nawet jesli tata wroci do domu nie wejdzie tutaj od razu..."

"No … na stopy … w rajstopach!

"Chce zebys sie na nie spuscil"

"No … stopy … sa cale do Twojej dyspozycji!

"O Boze, drzwi sie otworzyly! Wrocil! Nie mozesz sie teraz zatrzymac! Musisz sie spuscic na stopy … w rajstopach!

"Jest w pokoju obok, slyszysz? Musisz sie pospieszyc!"

"Moze jestem szalona ale wpadlam na pomysl..syzbko wloz mi swojego penisa pomiedzy stopy"

Zakonczenie: (1 minuta)

Tutaj Weronika trzyma stopy zlaczone w ten sposob… i mowi do … zeby gwalcil jej stopy w rajstopach.

… gwalc moje stopy w rajstopach.

Wloz swojego penisa pomiedzy moje silne stopy!

Zacisne go z calej sily a ty bedziesz je gwalcil az nie wytrysniesz!

O nie tata zaraz tu wejdzie!

Czuje ze jestes juz blisko! Spusc sie na stopy mamusi w rajsopach synku! Tak ! Tak! Tak! Dawaj ta sperme! Cala swoja sperme!