MtnMaiden Shoeplay - Diane boots off 1080p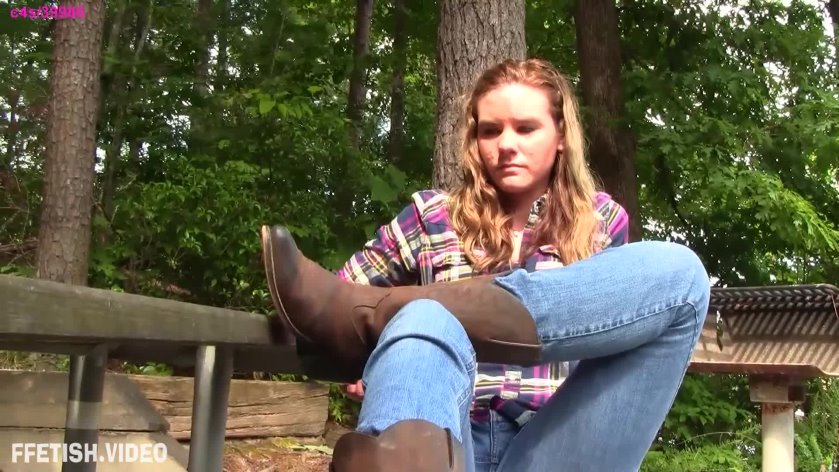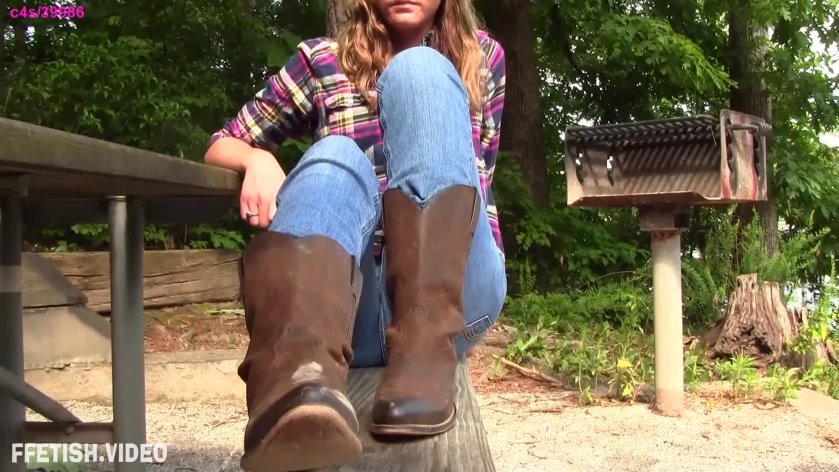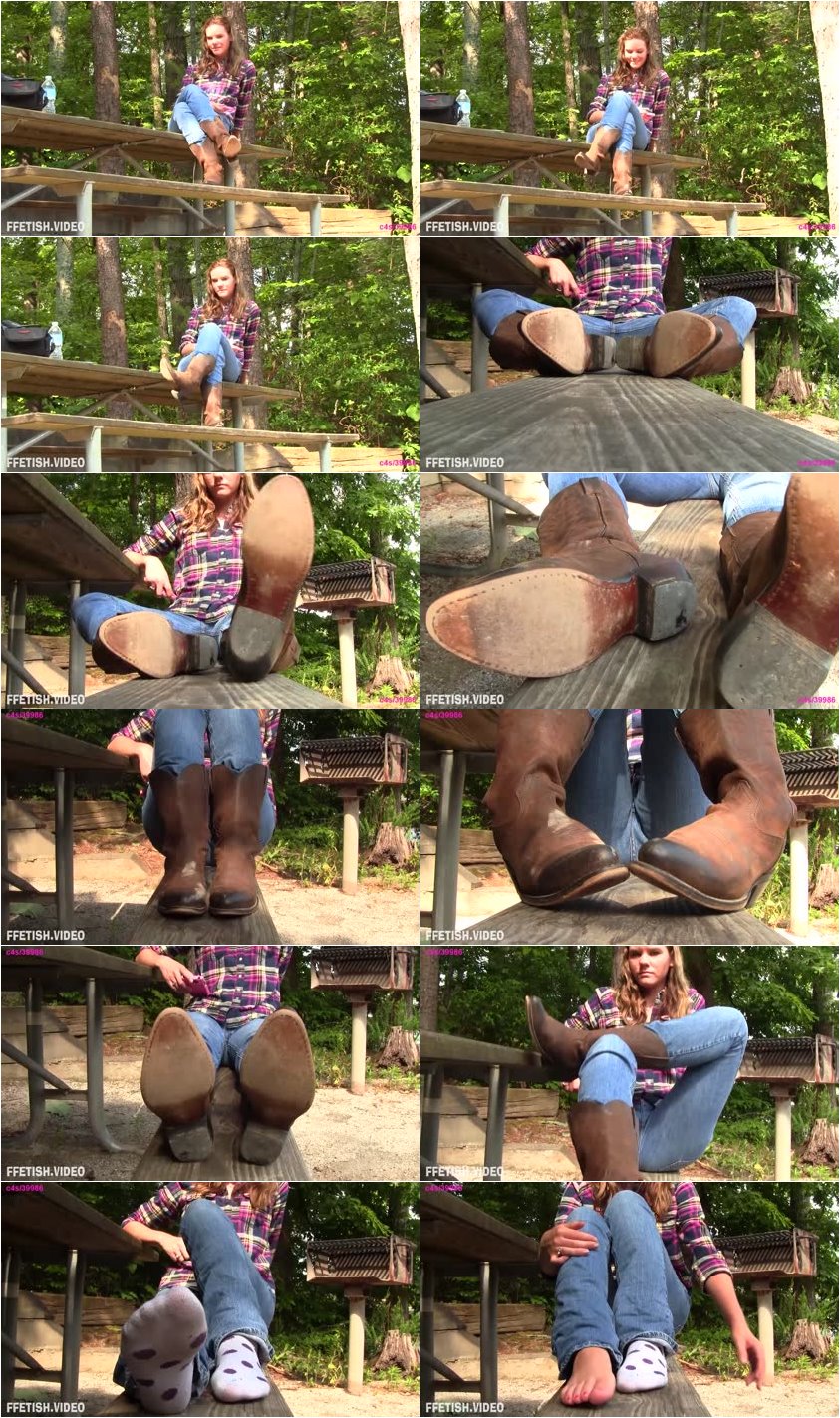 Description:

2 clips of Diane taking off her well worn cowboy boots, one down to socks, and the other down to barefeet.

0-2 Sitting on a park bench facing the camera, full body shot, Diane bounces her crossed legs to the camera, smiling as she wiggles her dangling boot around. She then reaches down and slips off her boots, placing them on the table.

2-5:30 Shot on the park bench facing her boots and crotch, Diane shuffles her boots around, showing off how well worn they are.

5:30-6:30 Diane grabs her boots and pulls them off, showing off her sweaty dotted socks.

6:40-7 Diane reaches down and removes her socks, if you look closely, you can see lint on her toes.