Melisande Sin - Femdom slave girl: abby is caned for disobeying Her Mistress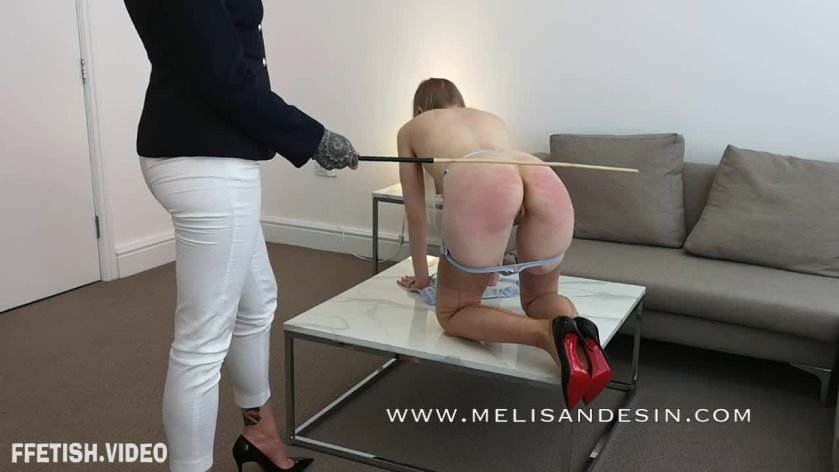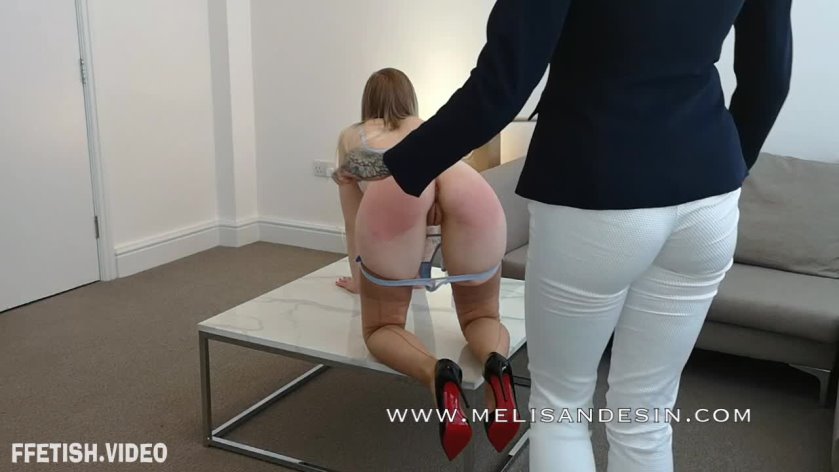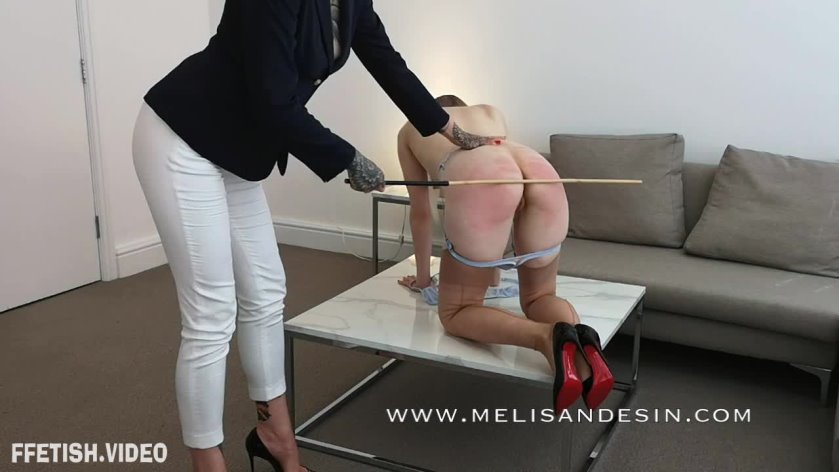 Description:

Mistress Melisande's slave abby has been disobedient again. She came without Her Mistresses permission, while being tormented with a powerful Wand. Now, she will receive the consequences.

Mistress Melisande is looking spectacular, dressed in white pants, blue blazer and red Louboutin heels. slave girl abby greets Mistress by kissing the bottom of her sexy heels and is made to kneel on the table. Mistress starts tenderizing abby's ass with hard slaps making abby whine and moan. Mistress humiliates abby by lowering her panties and showing her naked pussy. Mistress asks abby if she remembers the punishment for cumming without permission and of course abby has forgotten it but she will not just find it out soon but also undergo it.

Mistress bends abby over Her knee and continues with hard slaps to her bottom. abby is then made to kneel on the table again and Mistress now uses a beautiful black and red leather flogger to punish abby. She also plays with abby's pussy making her wet again and then continues teaching abby the lesson with the flogger. Mistress continues humiliating abby calling her slut, whore, useless and one who needs a lesson to remember she is a service sub and not a whore.

It's finally time for the cane, an implement that reminds one of a school Headmistress teaching naughty students a hard lesson. abby will indeed get the lesson of a lifetime with 30 hard strokes of the cane and with every stroke she has to count and thank Mistress. Mistress canes abby's ass hard leaving beautiful marks one by one, and plays with abby's pussy in between the strokes making abby moan and cry with pain. Surely a lesson abby will remember for a long time and dare not cum without permission again.