Foot Guy James Footjobs - Violet's Lovely Afternoon With Two Cocks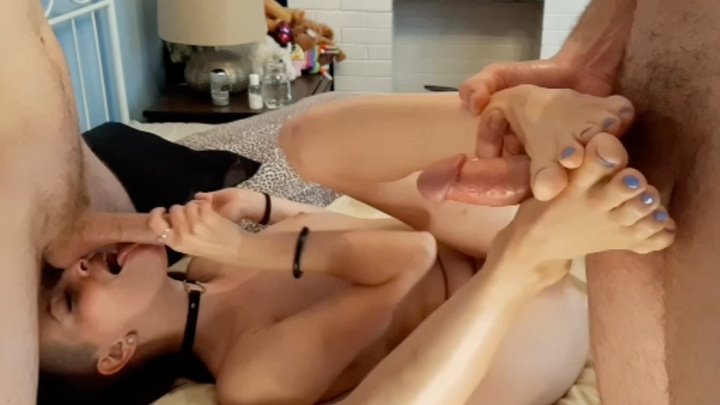 Description:

This is something different from me, obviously. Violet asked if I'd be cool with Cee joining us for a clip. I'm like, yes! A foot fetish oriented threesome is something I've wanted to get on tape for a while, but I was waiting for the right scene partner. Violet and Cee are old friends so I was sure their chemistry would be good onscreen. So jumping right into the thick of things, it was super cool! Violet had an amazing time with us and looks so fucking happy in the clip. What a star she is. I was going to start running through the details but you know what, watch the preview for a taste of the sprawling 42 minute video. But if had to pick a highlight, gotta be me fucking her mouth in the pose while Cee fucks her feet and cums on her toes, then I cum shortly after.

I think the three of us need to do more clips in future, what do you think?