GODDESS GABRIELLA - GABRIELLA - My New Camera Girl - Sneakers, Socks And Feet Worship Exhibition FULL CLIP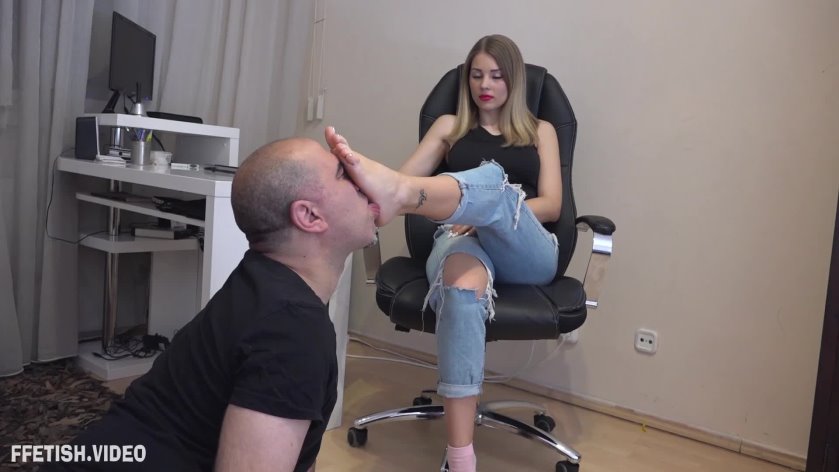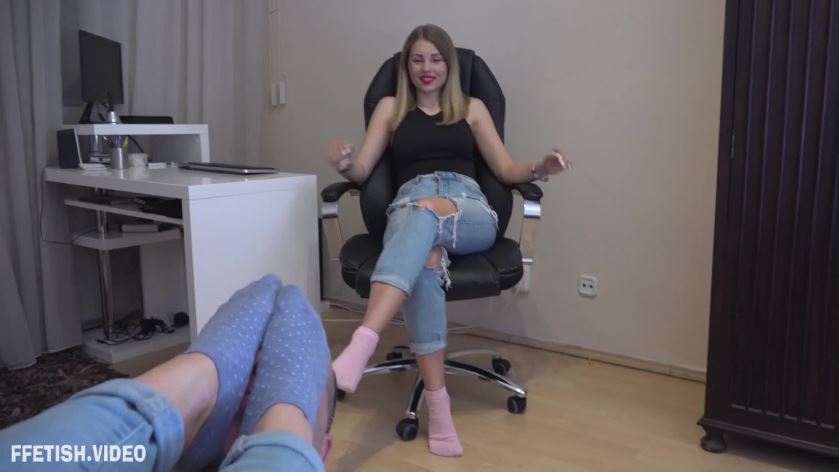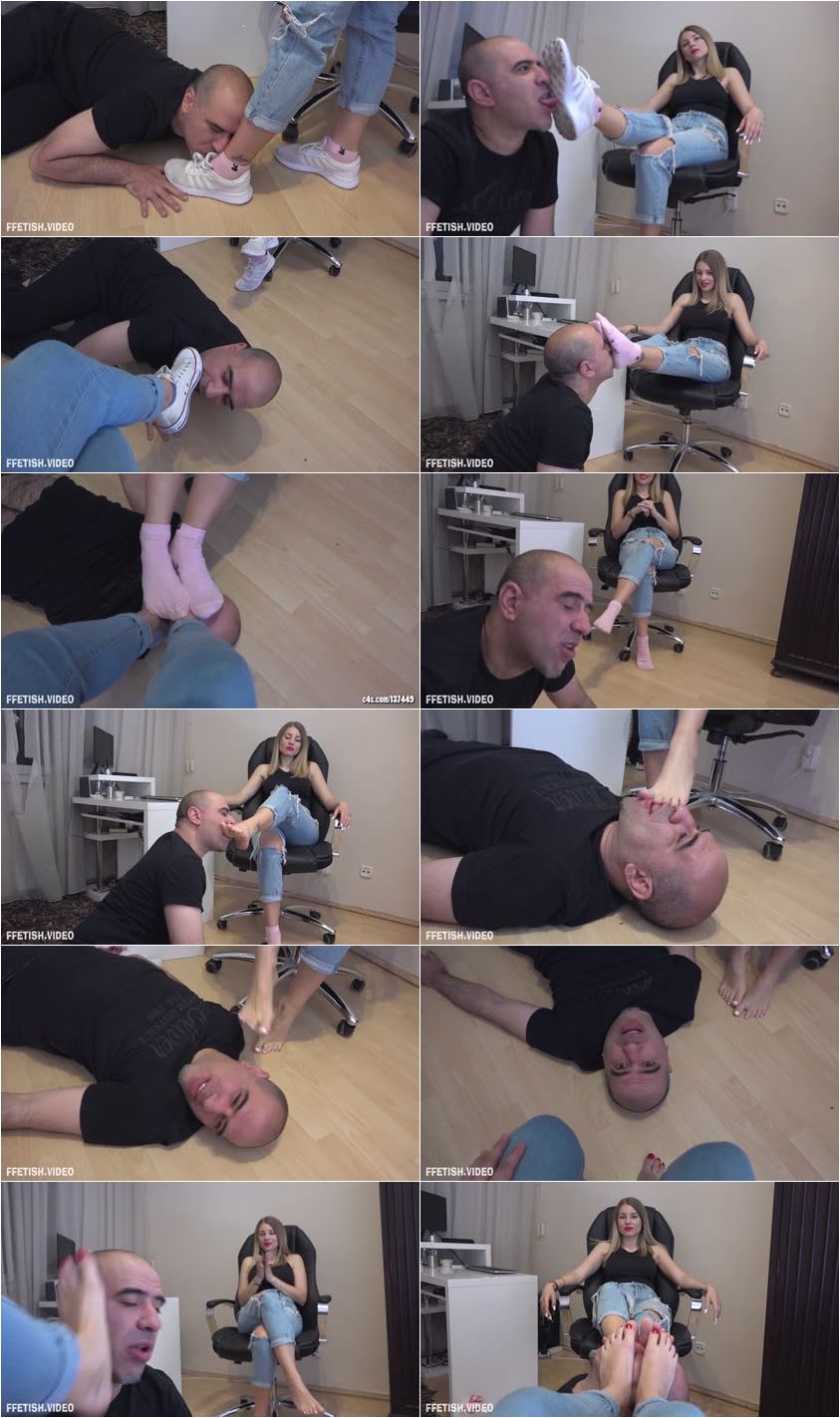 Description:

THIS IS A RECREATION OF A REAL LIFE SITUATION, SOON YOU WILL SEE THE CAMERA GIRL AS A DOMINA AT MY CLIPS!

I found some contacts in the school of Cinematography and I met a very sweet and beautiful girl, that she agreed to be the camera girl for my clips. She has experience from movie making, but she knows nothing about fetish! I really like this girl and she is a challenge for me. She is shy, but I want her to be in my clips as a Domina also, not just filming! Today she is here for some camera training and you can see how I show her some basic foot fetish and how she reacts!

Sneakers Worship And Humiliation Training

I have my slave at my feet and I wear my beautiful sneakers. I give some instructions to the camera girl about the positions I like her to film for my clips and we start the practice. I command my slave to worship my sneakers and I see the surprise on the camera girl, she says that it is strange but I know that she is curious. I tell her that he can do whatever I want and I ask her if she wants to feel it a little. She says ok, so my slave worship her shoes also! I know I can make her a Domina!

Socks Worship And Humiliation Training

The camera girl is smart, I see that she gets how I want her to film my clips. We continue with some sock worship, I command my slave to take of my shoes and worship my socks and I smother him pressing my feet hard on his face and make him sniff hard. My camera girl laughs, especially when I kick his face and I ask her if she wants to try. She thinks a little and she agrees and my slave worships her socks and I cheer her up to footsmother him and kick his face, making him have a good taste of her socks. We smother him together on the floor and I see that she enjoys. She is a natural, for sure she can be good Mistress!

Foot Worship And Domination Training

I can understand that the camera girl feels more comfortable now with the fetish situation, so I will get her more involved. I command my slave to worship my feet while she films and I tell her that I can even hurt him if I feel like, because I love to do it. I start to kick hard the face of my slave and I make him do an intense foot worship, dominating him at the same time. She asks the slave if he is ok for him and he answers that he does whatever his Mistress say. I see her more curious now and I ask her if she can try. She makes him kiss her feet and I encourage her to kick him and smother him and she does it very good! I call her near me and we throw the slave on the floor and abuse his face, kicking it and smothering it under our feet! The camera girl smiles and I know she is ready! We use our slave's face as our footstool and we start chatting. I ask her if she wants to come tomorrow to be a Domina and not a camera girl for my clips, and she accepts!