Polish Mistress - JOI - Weronika - You Must Cum On Goddess Weronika Feet - HD 2560x1440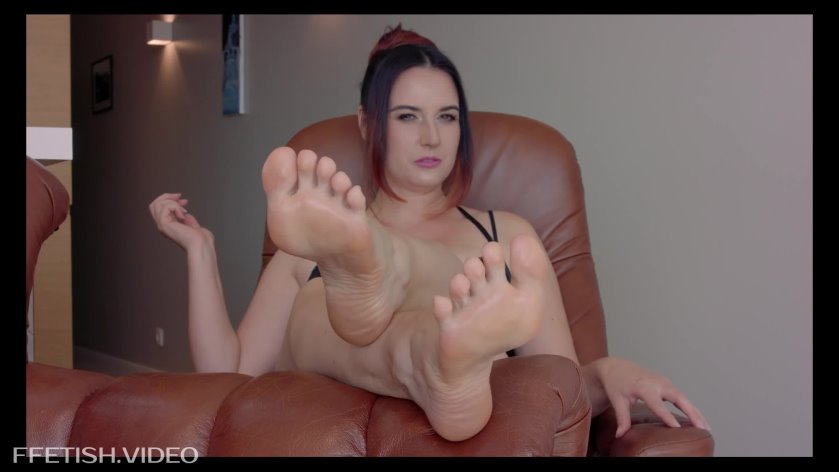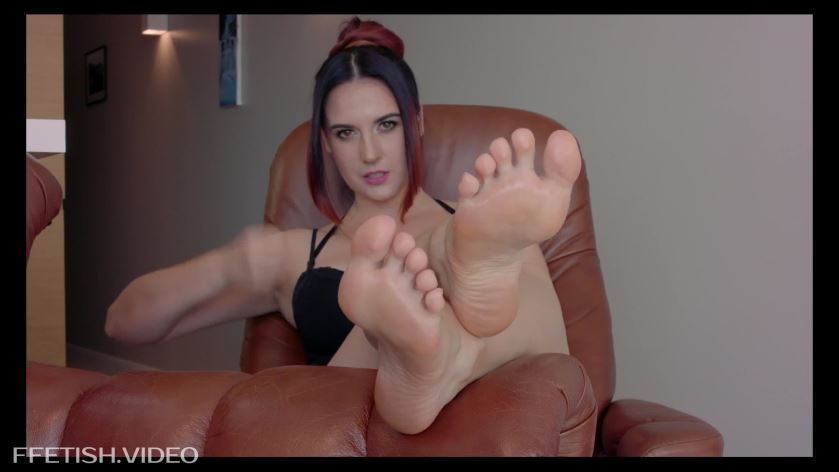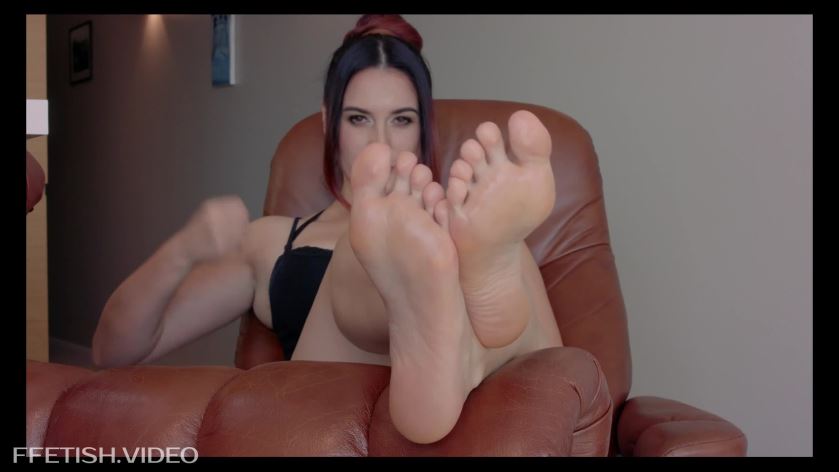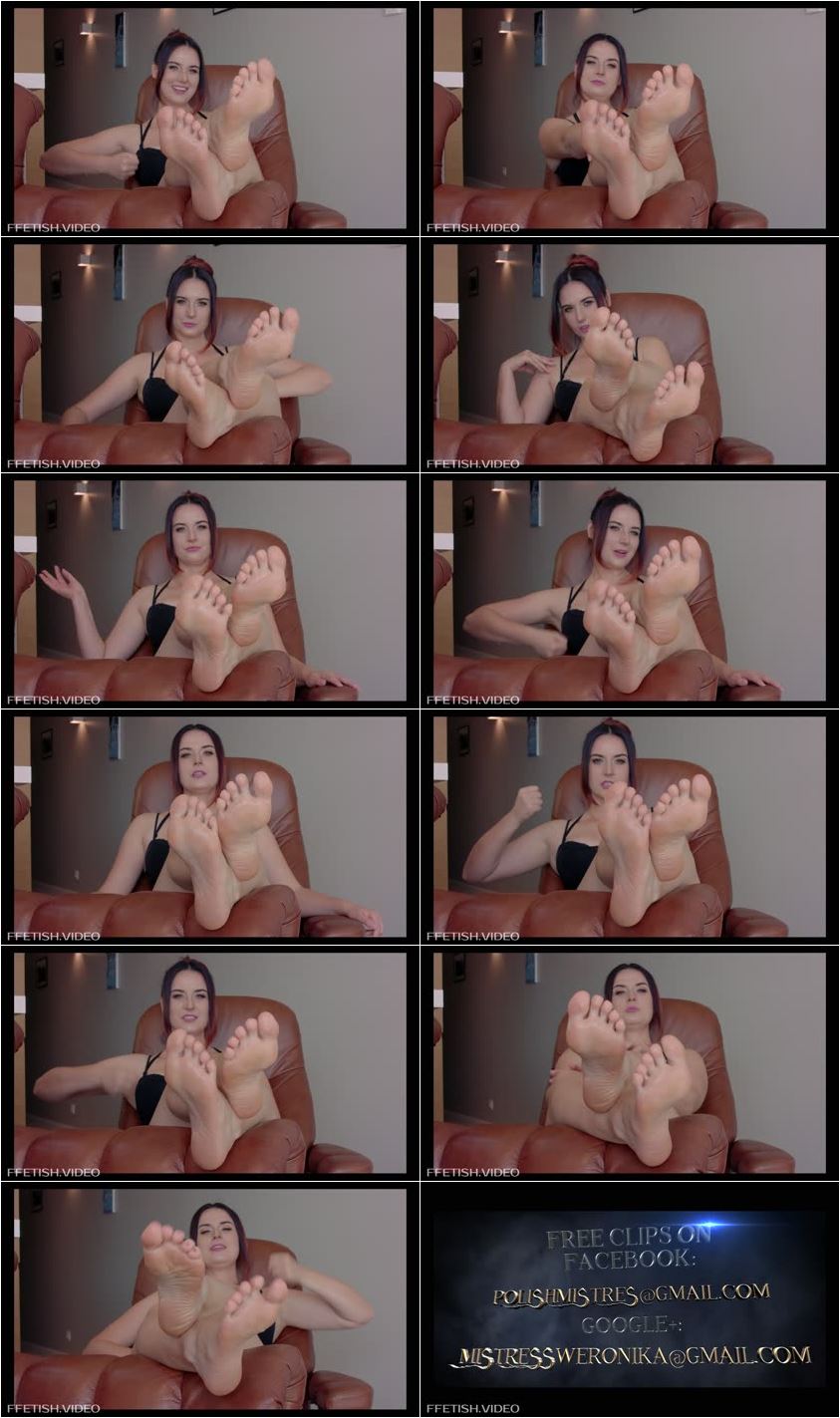 Description:

Screen Size 2560*1440

Time 13m 50s

Scenario:

I'd love to see you sitting like these reference pictures … with your soles crossed the entire time and close to the camera. Make sure I can see your face too. Sit as close as you can just make sure i can still see your face and body. You can occasionally switch your foot over to the other ankle but I love to see them crossed. Just letting me stare and analyze every single detail. You can wiggle your toes a lot too, especially near the end, that would be great.

I'd like to see you with your make up on and lingerie on that shows your beautiful legs. Your toes painted. I would love red, black, or orange, but it doesn't matter.

The first min or so you can just talk to me about how bad I wanna see your soles and stroke my big cock for them. Then after that you can place them in front of me the way I wanna see them.

Your tone is very sensual. Classic Weronika style. Tease me about staring at your soles and slowly jacking off to your soles. Talk dirty to me like only Weronika can. Edge me. Talk about me slowly stroking, slowly building up my huge load and how bad you wanna see me release. How much you wanna see me cum. The whole mindset of knowing YOU wanna make me cum, how YOU wanna see it and feel it more than me would be a huge turn on!

Then at the end for about 4 mins straight encourage me and beg me to cum non stop for at least 4 mins and then moan afterwards when you feel the cum splattering your soles. (Just to be clear. I don't mean me actually cuming over n over, just you verbally saying the words and encouraging me and pushing me to cum non stop for at least 4 mins)

Saying things like "cmon I wanna watch you cum, cum for me, cum all over these soles, I wanna see it, I wanna feel it, give it to me, give me all that cum, cmon, give it to me, cum for me, watch my feet and give me all that cum" those would be great trigger words.

Also throughout the clip I would LOVE it if you could say feet...feet, feet, feet, feet over n over while I'm stroking. I love the way you say that. Even in the end. "Say feet, cum on them, cum on my feet, cum on my bare feet, my feet want your cum, cum on both of my feet. My bare feet. Cum on my feet" saying things like that would be perfect!!!

Just keep pushing me and encouraging me during those last 4 mins. It's gonna make it so intense that by the time you're moaning from it hitting your soles, I will be erupting all over the place. The longer you do it the better.

Omg to see your soles crossed the entire clip like that and hear you begging and asking for my cum for such a long time is the custom I've been dreaming of for so long! I know only you can satisfy this craving.

Can't wait to hear back from you!!

Oh! Also...sorry I forgot one more thing!

Please do NOT use a cum countdown. I'm not a big fan of the numbers. I like not knowing when it's going to end. It makes it more intense.

So when you finish the 4 mins of encouraging and begging me to cum, and then you moan and act out the cum splattering your soles. It's like you went straight to 1 you know? No numbers needed. That long time of hearing you demand it from me and not knowing when you're gonna moan cause I'm immersed in the moment is what I'm most exited for.