City Feet - Washing feet after the walk.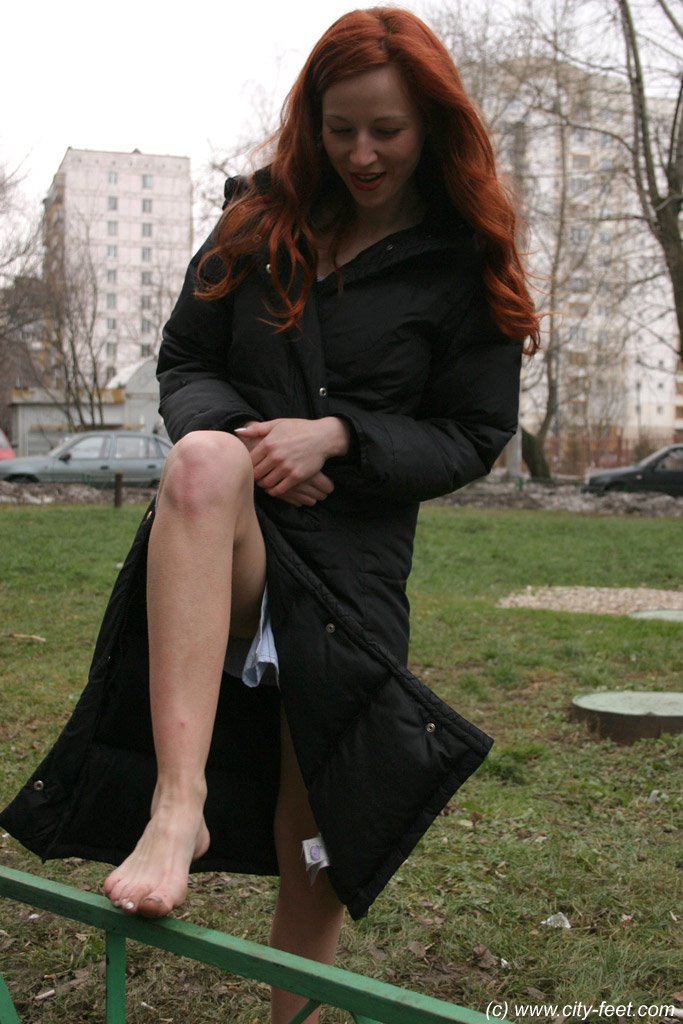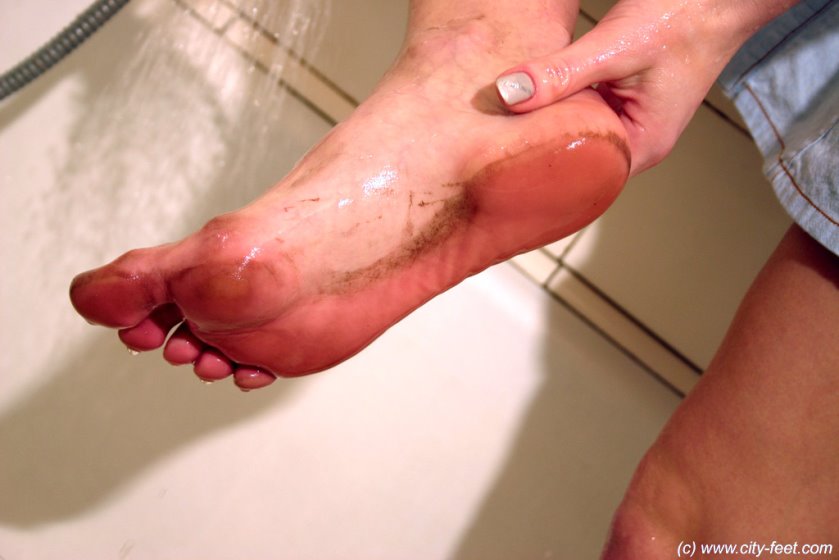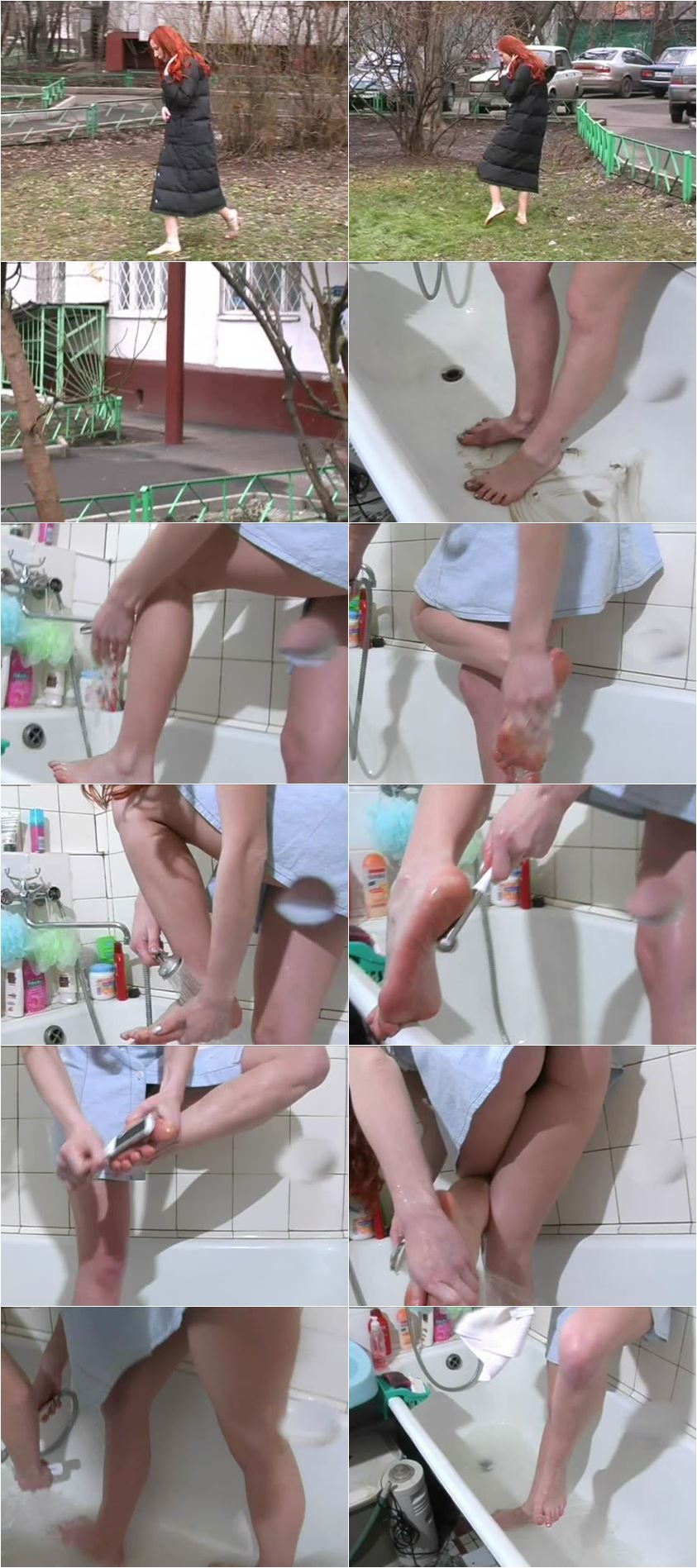 Description:

Released on 2005-02-11. When julia returned home after the walk, her feet were black with dirt. And she went right to the bathroom to clean her soles.

Julia didn't manage to wash all the dirt out of her soles with water, so she had to rub them with a rough pumice. She rubbed her soles hard and they became red.