City Feet - Barefoot trips to Russian towns. Tula. Part 1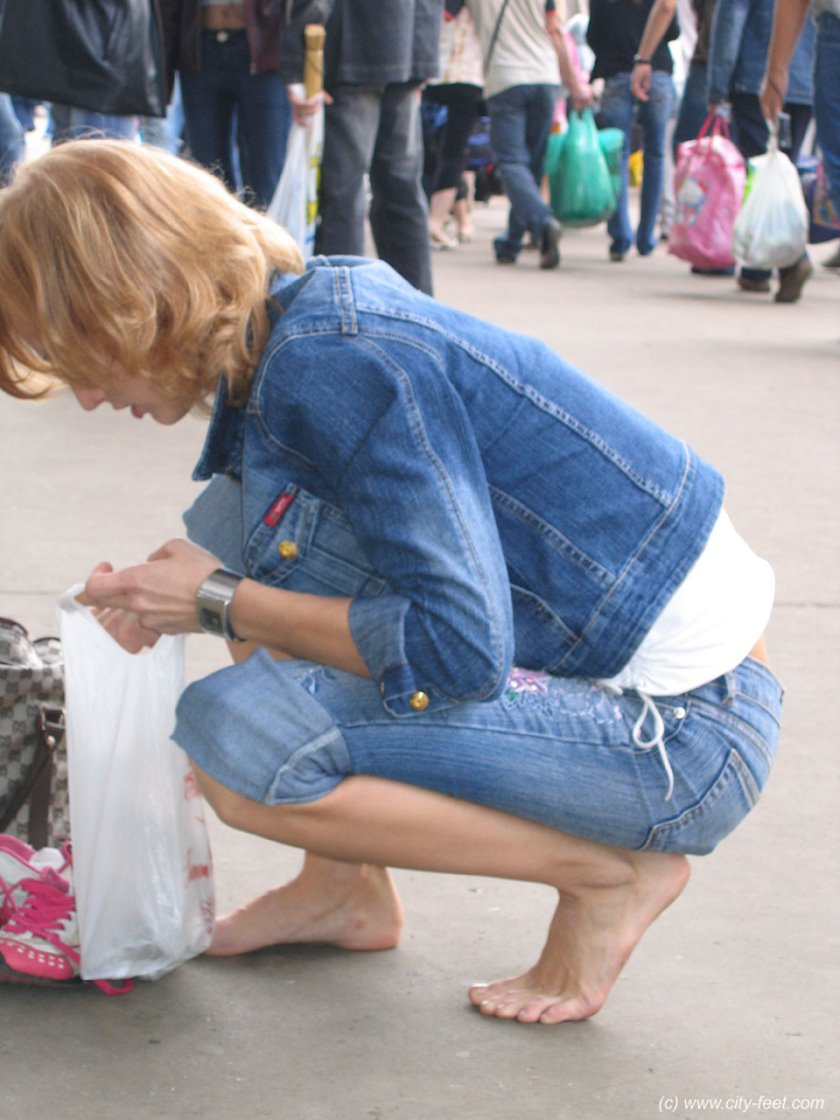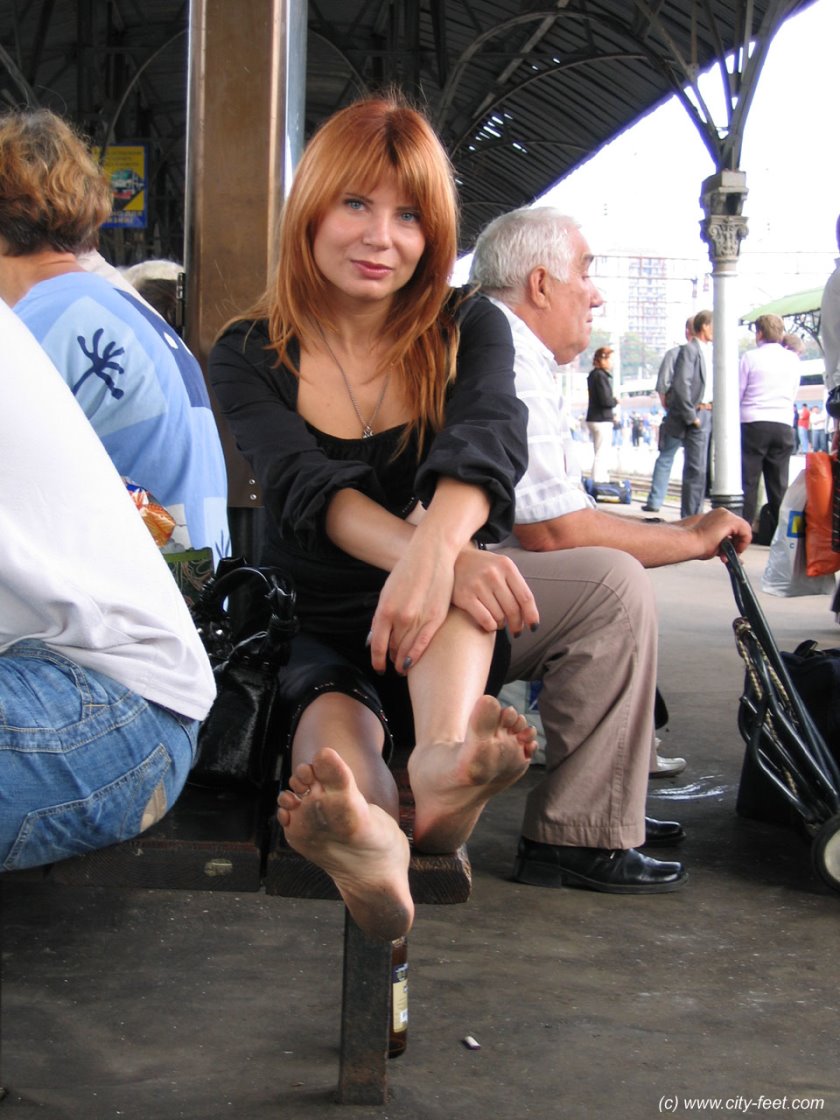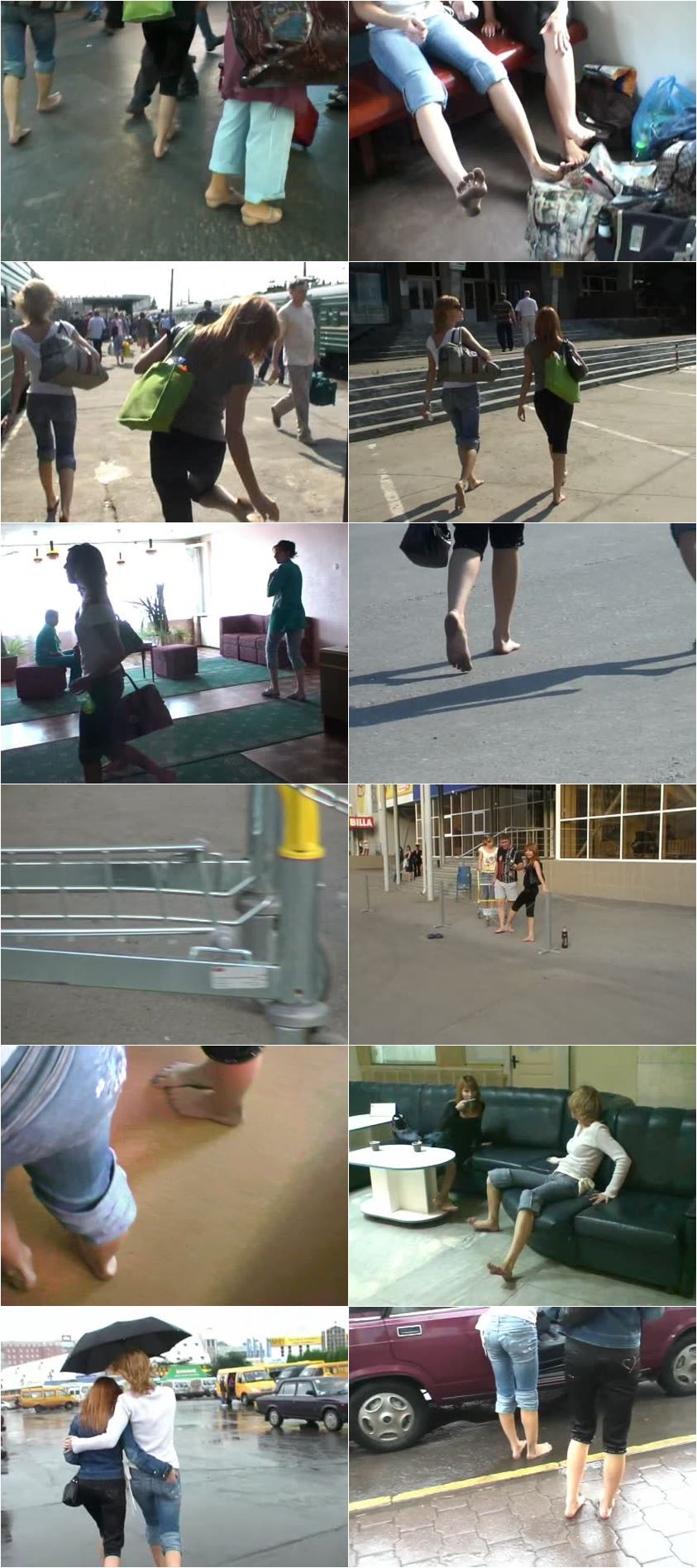 Description:

Released on 2006-11-30. What a pleasure sometimes to frolic and to feel oneself a 7 year old girl, especially when the spree is welcomed!

The fun began from the very first step of our bare feet at the railway station in Moscow. People around looked at us with unflagging interest and that entertained us.

In the train the passengers paid less attention to us, then at the railway station. But our cheerful mood and pretty worn out soles caused smiles on the people's faces.

When we arrived to the ancient town ? Tula ? the number of passers-by, who paid attention to our soles, rose up. Of course, mainly men cast glances to our bare dirty soles.

Our next spree with Irina took place near the supermarket. We found a carriage and began to drive each other. A man, who was walking along, took part in this pastime. He took off his shoes too and joined us. Afterwards he even didn't want to leave us, but nevertheless we gave him some charming smiles and waved him farewell.