Real Bare Soles - STUNNINGLY beautiful blonde's big soles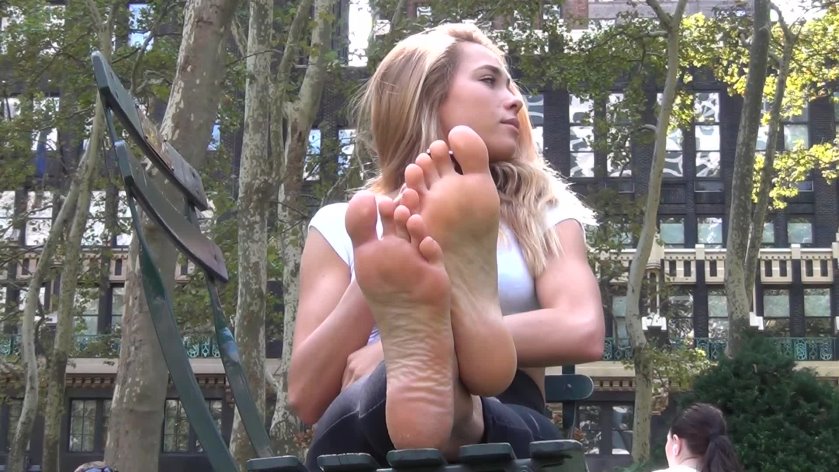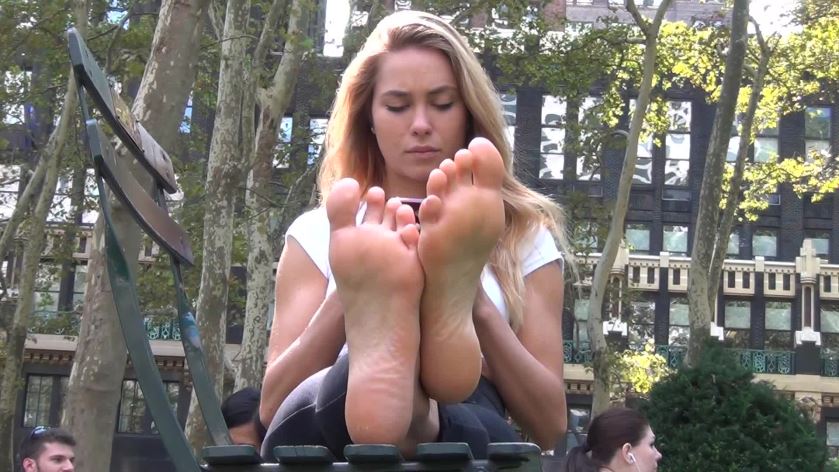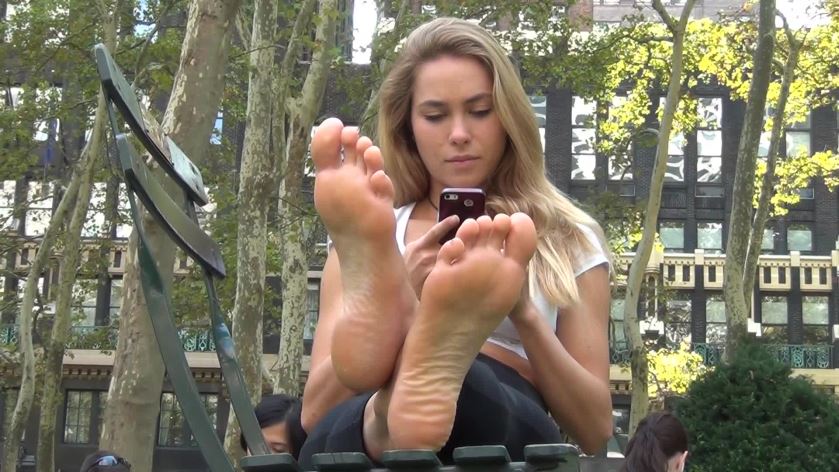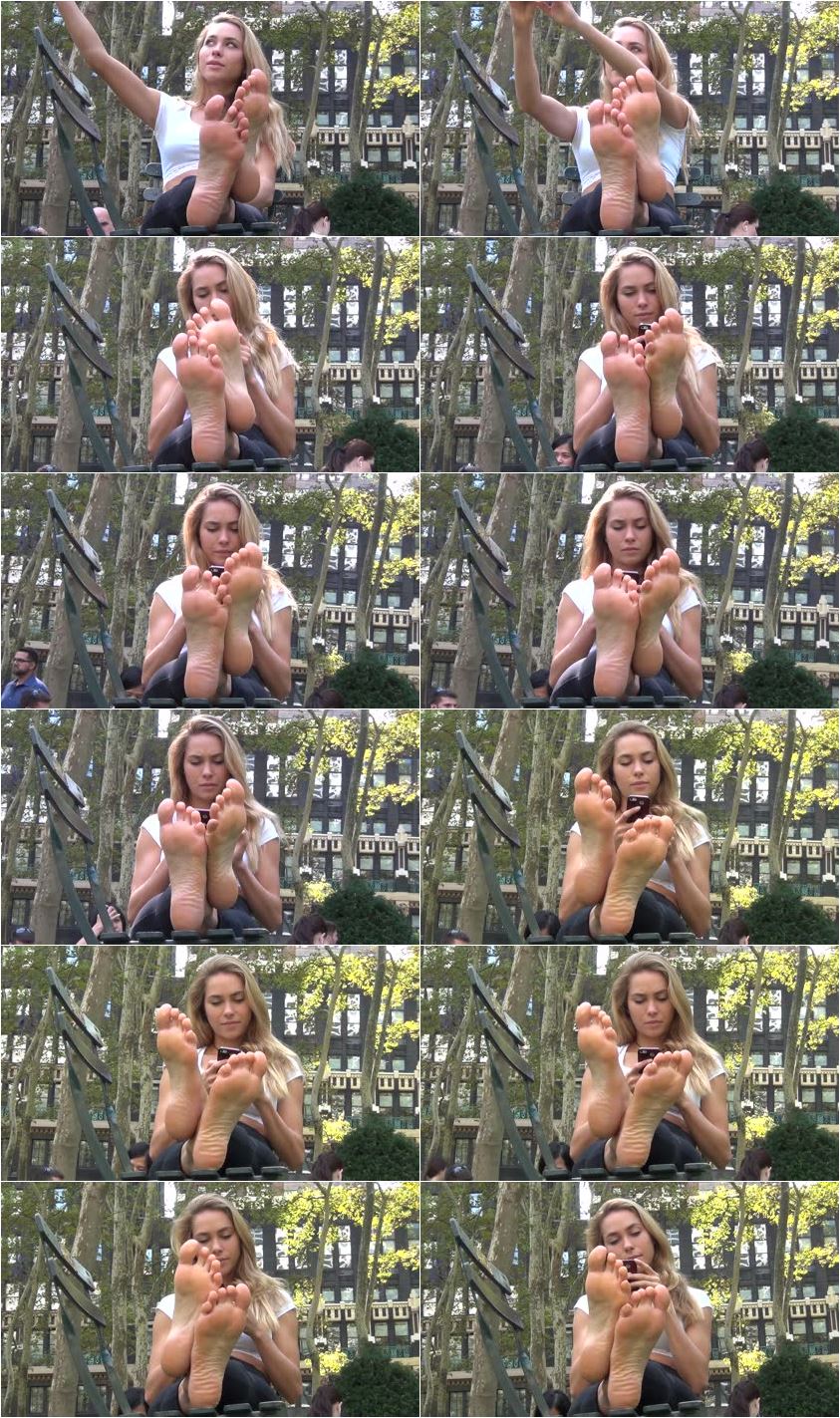 Description:

A few years ago it seemed like there was a Russian Girl Convention in town, because all the girls I shot seemed to be Russians. This past summer it was more like a Beautiful Blonde Convention, and this girl was the reigning queen!

She was sitting on the south side of the park around lunch time in early September and she had her feet up (OMG) ... and her long slender ballet flats off ... and the chair her feet were on was turned sideways so that the seat back wasn't in the way ... and her feet were GORGEOUS ... and she was simply UNBELIEVABLY STUNNINGLY BEAUTIFUL ... and there were no peepers or innocent bystanders in the way where I needed to sit to shoot footage -- so I kept thinking, ok what's going to go wrong? Will the camera not work, will the battery be unexpectedly ? Will she suddenly get a call and have to leave as soon as I start shooting? Will she see the camera and get up and swing a chair across my head? This is ... really just too good.

But it wasn't. I sat down and took the camera out and I could see from the corner of my eye that she craned her swan neck a little, and her beautiful face curiously watched what I was doing with a sense of knowing bemusement, and ... she went back to her texting. I aimed my camera at her bare soles, about size 9 to 9.5 or so, held my breath, and pressed record. Almost immediately she seemed to take my picture with her smartphone, a tiny smile on her face, but then she just went about her business, texting, taking selfies (if I looked like her, I would never *stop* taking selfies), lightly wiggling her sizable, gorgeous bare feet around, and now and then slipping a quick peek down to see what I was up to. I love when girls this beautiful see that some guy they don't know is so interested in the soles of their feet that he's willing to do this crazy thing to capture imagery of them forever, and she's like, "oh look at that, he likes my feet, lol that's silly" and she keeps them down on the seat, wiggling around cozily, in my camera lens. It restores my faith in humanity. :)

This went on for a while, and I do mean *a while*. As the minutes ticked by I remember thinking, "YES another minute captured, thank you my lucky stars." At one point the sun began to glare on my lens but I actually didn't notice that until I got home and looked at the footage, but it was only for a brief span of time. Then the sun stopped and she was in glorious clear color again. I edited out the sun glare part, but sadly soon after the sun stopped glaring on my lens she got a call and put her feet down and left the park. I added that last part because she sits up and you can see her belly shirt -- ooh la la! -- and how long and slender her elegant supermodel figure is. I think she's about five foot ten. The cutest thing was, shortly before she left, she took another picture of me as she cocked her head to the side. To see the bare soles of such an incredible beauty as this, so clearly and for so long? It's just plain ... INSANE.